Return to Headlines
From Cafeteria to Classroom: Make learning connections with CMSD School Nutrition in September
From Cafeteria to Classroom: Make learning connections with CMSD School Nutrition in September
8/30/2021
Our scholars are finally getting back into the rhythm of school! This year, CMSD School Nutrition is providing educators across the district with resources to connect what scholars are eating in the cafeteria to what they are learning in the classroom. Each month, we will highlight special meal days, holidays, and birthdays featured on our menus. We'll also include food facts to help educators engage with students about positive nutrition.
---
What's on the Menu?
New item alerts!
Hot Honey Sloppy Joe Sandwich on September 15th
Celebrations
Back to School Picnic Day on September 3rd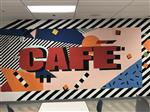 Social-Emotional Learning tie-in (Grades 1-5, Competency C: Social Awareness, C4: Identify social cues and respond constructively): Discuss with your class any new norms for the lunchtime celebration. Will scholars be eating outside? Will other activities be happening to celebrate back-to-school? Talk with scholars about the appropriate behaviors during the celebration. Have scholars discuss how they celebrate occasions at home and how school celebrations may differ.
Teachers, submit a recap of your class's experience with the Back to School Picnic or the new Hot Honey Sloppy Joe sandwich to allison.thirion@clevelandmetroschools.org for a chance for your class to win a visit from our district executive chef and dietitian and a smoothie party for your class! One class will be chosen for the month of September. Please include grade level and name of the school when submitting comments.
---
Birthday Buzz: Hiram R. Revels
A freeman his entire life, Hiram Rhodes Revels was the first African American to serve in the U.S. Congress.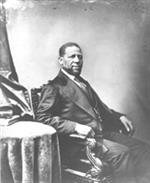 Biography: Hiram Revels was born in North Carolina in 1827. He went to school to be a preacher as a young man. He became a preacher and worked at churches all over America. Mr. Revels was also an educator. He worked as a teacher and school principal at many schools. Mr. Revels's jobs in education helped him get involved in government. He was elected to the Mississippi State Senate in 1869. He was one of more than 30 African Americans elected to the State Senate that year. In 1870, he was voted to fill a US Senate seat. Hiram was a champion for education and civil rights as a US Senator. After he retired from the US Senate, Hiram became the president of Alcorn University.
Social Studies tie-in (Grades 3-5, Content Strand: Government): The Senate is part of the Legislative Branch of government. 100 Senators (2 from each state) are elected. Who are Ohio's senators? Discuss other groundbreaking senators including Hiram Fong, the first Asian America Pacific Islander senator, Octaviano Larrazolo, the first Hispanic American senator, Charles Curtis, the first Native American senator, and Rebecca Felton, the first female senator and oldest first term senator.
Writing tie-in (Grades K-5, Content Strand: Text Types and Purposes): Government officials are the voice for the citizens they represent. Citizens can let officials know their opinions by writing to them. Have students write an opinion piece or letter to an elected official about what changes they would like to see in their community.
---
Food Facts!
Fact: September is Whole Grain Month! All bread and grains served in CMSD school cafeterias are whole grain products.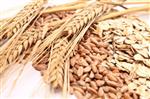 Any food made from wheat, rice, oats, cornmeal, barley, or another cereal grain is a grain product. Grain foods can be divided into two groups: whole grain foods and refined grain foods. Whole-grain foods are made with all parts of the grain plant. Refined grain foods have parts of the grain plant taken out through a process called milling or refining.
Both types of grains give your body the energy it needs. Whole grains also have more fiber, B vitamins, and minerals. These nutrients help keep you fuller for longer, help your body use energy, and keep your bones strong.
Science tie-in (Grades 3-5, Scientific inquiry and process): How does your body break down grain foods? Have students explore the difference between whole grain and refined grain products by mimicking how the stomach breaks them down using white vinegar. Explanation of experiment found here. Go beyond this experiment by comparing the whole grain and refined grain bread before putting them in vinegar (What color is each food? What is the texture? What is the taste?) and also by using different types of products (pasta, cereal) in addition to bread.
---
About the Author: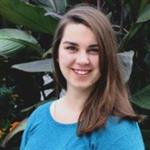 Alli Thirion is the Cleveland Metropolitan School District Dietitian. Alli is one of the many people who create our school menus. She also works with students with special dietary needs to make sure they have safe school meals. Alli's favorite vegetable is broccoli, and her favorite fruit is plums.