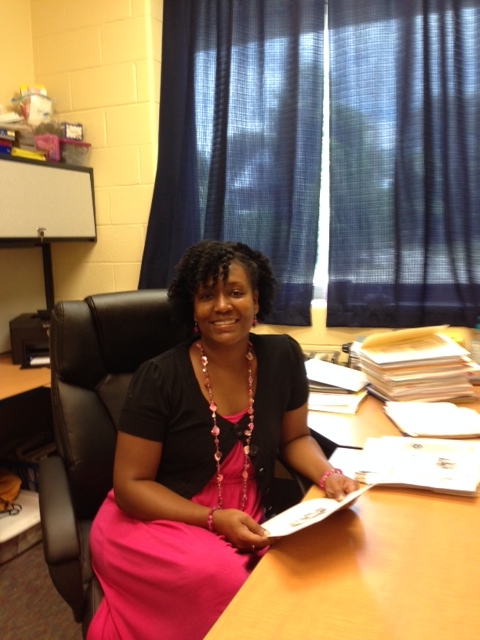 Phone:
Email:
Degrees and Certifications:
After graduating from high school, Tamika Taylor-Ivory attended Kent State University and earned her Bachelors of Science in Education in 1997. She then earned her Masters of Education in 1999 in Special Education and returned back to college in 2000 to earn her second Masters of Art in Educational Administration from Ursuline College in 2001.
Mrs.

Tamika Taylor-Ivory

Tamika Taylor-Ivory

Miles Park School Principal

August 1, 2017

Dear Miles Park Parents,

On behalf of the staff at Miles Park School, I am happy to welcome you to the 2017-2018 school year! We are looking forward to a productive partnership with you to ensure our children can achieve their highest potential. We recognize that in order to be successful in school, our children need support from the home and school. We know a strong partnership with you will make a great difference in your child's education. As partners, we share the responsibility for our children's success and want you to know that we will do our very best to carry out our responsibilities. We ask that you guide and support your child's learning by ensuring that he/she:
Attends school daily and arrives on time, ready for the day's learning experience
Completes all homework assignments given by teachers
Reads at least 15-20 min. daily to develop a love for reading and to improve literacy skills
Shares school experiences with you so that you are aware of his/her school life
Informs you if he/she needs academic help or having problems with peers
Knows that you expect him/her to succeed in school and go to college
Students must attend school in dress code daily
Please consider joining our school volunteer program as our students can greatly benefit from your involvement and contribution to the school's program and its operation.
Also, take the time to view Miles Park School website for specific information regarding academics, curriculum, cellphone policy, student code of conduct, dress code, bell schedule, teacher roster, extracurricular activities, and obtain a copy of our parent handbook. It is very important that you and your child are fully informed regarding Miles Park academic and behavior expectations. If you have any questions please contact by email or phone at 216-838-4450 or Tamika.Taylor-Ivory@clevelandmetroschools.org.
The wonderful Miles Park Staff and I feel privileged to be a part of this school family. We thank you for your support and look forward to meeting you.
Mark your calendar:
Thursday, November 16th @ 8:00-10:00 am
Giving Thanks to Grandparents at Miles Park School
Friday, November 17th
National Parental Involvement Day
Tuesday, November 21st
Last Day before Thanksgiving Break
Wednesday-Friday, November 22nd-25th
Thanksgiving Break (No School)
Sincerely,
Tamika Taylor-Ivory
Miles Park Principal
4090 East 93rd Street • Cleveland, OH 44105 • Office: 216.838-4450 •
Tamika.Taylor-Ivory@ClevelandMetroSchools.org