Join Westropp administration on Thursday, October 21st, 7:45-8:45 for a check-in on where we are and give your feedback on how we can improve. Doughnuts and refreshments will be provided.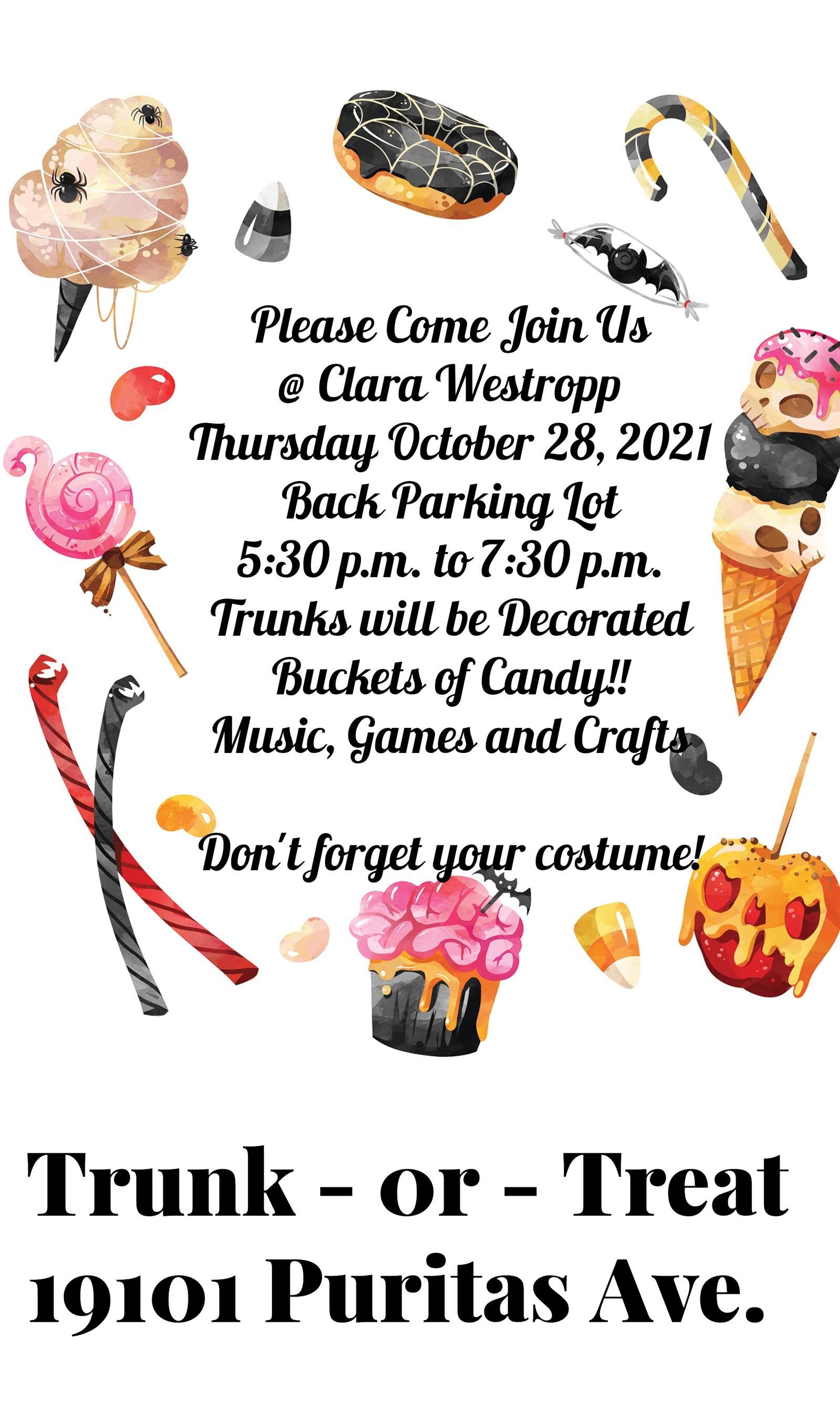 Welcome to Clara E. Westropp
At Clara E. Westropp we believe all scholars can succeed through rigorous instruction that meets their needs regardless of ability. Our commitment is to provide an empowering educational experience through the integration of the arts to support deep learning while addressing the social emotional needs of our scholars. Our scholars are critical thinkers, artists, problem solvers, leaders and active community members, who will be enabled to reach their highest potential!

As part of our growth as Artist we have partnered with Studio Institute to provide visual art instruction aligned to our core curriculum and building themes.

Clara E. Westropp supports our scholars though many after school activities including Basketball, Volleyball, Band, Special Olympics, Drum Line through Tri-C & Cleveland Youth Orchestra, Classical Guitar Program and We Run this City, extended day Arts Programming.
Contact us
Address: 19101 Puritas Ave. Cleveland, OH 44135

Phone: 216.838.6250


Hours: 7:35 a.m. -2:05 p.m.

Extended Day Arts Program 2:05-2:55p

Principal: Krystle George

Assistant Principal: Nilsa Walker

Network Leader:
Andrew Koonce
COVID ALERT

October 11, 2021: Our school has had a reported case of COVID-19. Any individual identified as being in close contact with the person has already been notified. Crews thoroughly clean and disinfect our building nightly, and it is safe for use. Please continue to follow all safety protocols.
Happening Now
Find all of your Back-to-School information in one place, including Dress Expectations and resources.

CMSD graduates received a boost this year from new Say Yes to Education scholarships that pay up to the full value of tuition. The scholarships may be used at all public colleges and universities and Pell-eligible training programs in Ohio and more than 100 private colleges and universities across the country.

The new Nation's Report Card is out, and it shows CMSD faring well in reading and math when compared with districts across the country.