Welcome to Charles Dickens School!
Your School Leadership Team: Principal Moore, Mrs. Ross and Mr. Louis are geared up to serve you yet another year! We welcome many new teachers.
In addition to new staff, we are excited to bring more instructional supports. We will begin a partnership with the Thea Bowman Center to offer after school tutoring as well as Boys Scouts of America to offer leadership skills to our young men.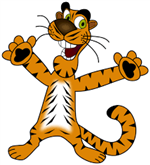 Other great school community connections such as the Student of the Month lunches, quarterly awards assemblies, PTO, IReady computerized intervention, Reading Recovery, Providence Church support, I AM Bella and the Ladies of Zeta Phi Beta Sorority to bring daytime and evening activities to families and scholars.
Scholars will continue to be offered in school and out of school learning experiences around S.T.E.A.M. Our scholars have participated in Special Olympics, Junior Achievement, Cleveland Fab Lab, Boys basketball, and Track.
I invite each of you to truly believe in and support the work we are doing here at Charles Dickens.
Principal Capps-Moore
Learners today, Leaders tomorrow!!!