Return to Headlines
City panel approves Campus International design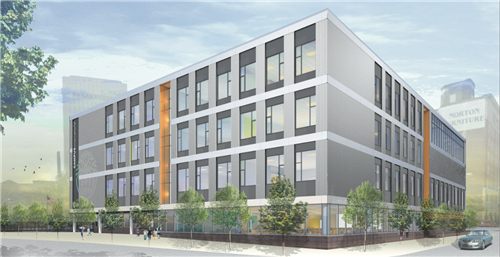 CMSD NEWS BUREAU
2/10/2016
The four-story K-8 school, designed for 720 students, will be located in the 2100 block of Payne Avenue on the Cleveland State University campus. Construction is expected to begin early next month and be completed by June 2017.
Campus International, which opened at CSU in 2010, follows the
International Baccalaureate curriculum
, including instruction in Mandarin Chinese and emphasis on global citizenship.
The school serves as a training ground and research center for CSU student teachers and faculty. A fifth of the seats are reserved for students whose parents are university employees or full-time students.
Campus International is now spread between two spaces, including CSU's Cole Center, which will eventually hold high school students. The school is so popular that admission has been determined by lottery.
CMSD estimates the cost of the new building at $24.6 million, with the largest portion of the money coming from the state. The District's share will include $4 million from sale of the former downtown Board of Education building to the developers of a Drury Plaza hotel.
The project is the last of more than 40 to be built or renovated with the help of a bond issue that voters approved in 2000.
Another bond issue, approved in November 2014, will allow CMSD to build 20 to 22 more schools and remodel 20 to 23. The state will contribute more than $2 for every $1 that the District spends on new construction.