Return to Headlines
Teach Cleveland begins talent search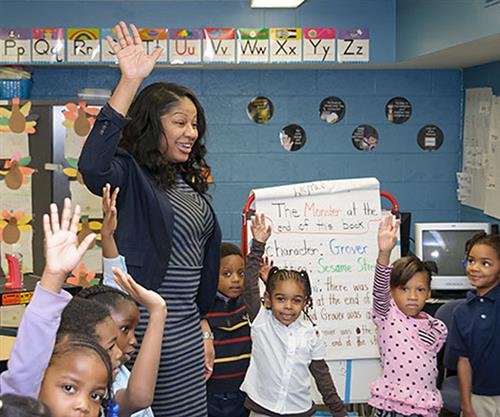 CMSD NEWS BUREAU
1/18/2017
CMSD has put out the call for teachers who have the passion and skill for urban education.
The third year of the
Teach Cleveland
recruiting campaign is under way, with the first in a series of monthly application deadlines set for Monday.
The District expects to fill more than 450 openings created by retirements, other departures, increases in enrollment at various schools and the opening of new, smaller high schools to replace older, larger models.
CMSD's three largest needs are, in order, intervention specialists, teachers in preschool through third grade and teachers in the sixth through eighth grades.
District representatives will head to teacher career fairs in Ohio, Pennsylvania and Michigan. They also will post on job boards and social media and spread the word through deans at colleges of education.
CMSD will screen candidates based on eligibility and ask them to complete written exercises designed to assess their interest in teaching in an urban district.
"We continue to attract many teachers who are committed to our scholars," said Jalal Abuhamdeh, a District senior talent partner. "This year will be our largest recruitment class over the last three years."
Teach Cleveland began three years ago, after passage of an operating levy ended cycles of large-scale layoffs and cleared the way to recruit for the first time in years.
In making their pitch, District representatives tout the strides CMSD has made under the reforms in
The Cleveland Plan
and point to the starting salary of $42,637 a year for teachers with less than four years of experience. They also sell the city's attractions and low cost of living.
Teach Cleveland began recruiting early last year, allowing the District to fill almost all of its vacancies by Aug. 1. Abuhamdeh advised teacher candidates to apply by April to get timely consideration for the 2017-18 school year.
To apply go to
TEACH CLEVELAND