Return to Headlines
Say Yes bid makes progress
CMSD NEWS BUREAU
5/17/2017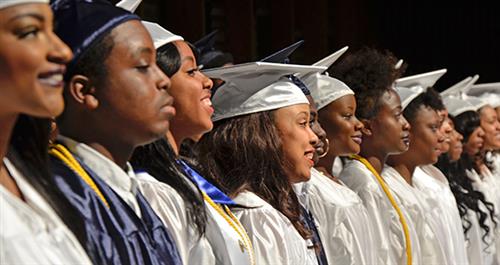 Cleveland has taken the first steps in its quest to become a chapter of
Say Yes to Education
, a national nonprofit that works with communities to prepare their students for college and help them cover shortfalls in tuition costs.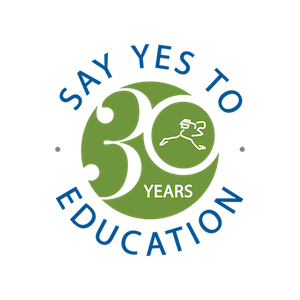 Say Yes chapters provide scholarships, filling in gaps in tuition that can often block the road to higher education. Just as important, the communities align their academic and social services to keep students on track as they move from preschool to postsecondary education.
CMSD, city and civic leaders believe membership in Say Yes would create a college-minded culture and give hope to many who view college or other postsecondary education as beyond their reach or not for them. They say the benefits could help raise a population steeped in poverty and revitalize one of the nation's poorest cities.
"I really believe this is a game-changing moment," District Chief Executive Officer Eric Gordon said. "I think this is the legacy we can leave for kids in Cleveland for decades to come."
Cleveland would become one of just a few chapters of Say Yes to Education, joining Buffalo and Syracuse, N.Y., and Guilford County, N.C. Approval is far from assured and will be another 12 to 18 months away, but Cleveland has survived early scrutiny by a Say Yes panel of advisers and is making good progress, the nonprofit says.
"It is clear to the senior leadership of Say Yes that Cleveland is a community with a fierce desire to give its young people access to higher education, armed with support to succeed in obtaining a college degree or other postsecondary credential," said Gene Chasin, chief operating officer of Say Yes. "That is a strong foundation on which to build."
(Read the statement from Say Yes.)
The city, Cuyahoga County, CMSD, Cleveland Foundation, College Now Greater Cleveland and United Way are leading the discussions with Say Yes. The groups hope to continue the same spirit of cooperation that led to creation of
The Cleveland Plan
, a citywide bluerprint for education reform.
Remaining hurdles include raising a substantial portion of the money for a scholarship endowment and settling on the scholarship criteria. Say Yes would contribute $15 million, not for scholarships, but to create a governing structure and help organize some services. The scholarships could be used at public colleges and universities in Ohio and about 100 private institutions across the country.
Cleveland also must map and identify funding for services that would be provided in schools and the community to bolster students and their families. The services could include anything from tutoring and counseling to medical and legal clinics.
The city and Northeast Ohio have a wealth of services but must better coordinate and target those services to maximize the impact, leaders say.
"It's not a lack of resources here; it's focus and alignment," said Sharon Sobol-Jordan, chief of staff for County Executive Armond Budish. "We are funding families right now. We're not getting the results we want."
Gordon and others note that Buffalo, which is six years into the experience with Say Yes, has already raised the number of its graduates who are going to college by 10 percentage points.
Despite increases in CMSD's graduation rate and students' college readiness, the percentage of District students enrolling in college has dropped 10 points, according to a recent report by the
Higher Education Compact of Greater Cleveland
. Mayor Frank G. Jackson formed the compact in 2011 to help shepherd more students to college or other postsecondary education.
Cleveland has already started initiatives that could help reverse that trend. Examples include the Higher Education Compact and
PRE4CLE
, a partnership between CMSD and private providers that is expanding access to high-quality preschool.
Gordon and other leaders are confident that they can meet all the Say Yes requirements. They cite the way that the city and its people have repeatedly rallied around
The Cleveland Plan
and other causes.
"That's who we are as a city," the CEO said. "But we are not going to rest on that confidence and will prove again that we
are
that city."