Return to Headlines
True2U grows, mentors needed
CMSD NEWS BUREAU
6/1/2017
A mentoring program for CMSD eighth-graders is seeking additional volunteers as it expands to cover schools across the District.
True2U, which emphasizes preparation for college and careers at a pivotal point in a child's education, began two years ago with 22 schools and 773 students. This fall, it will serve 2,500 children and all 66 schools attended by eighth-graders.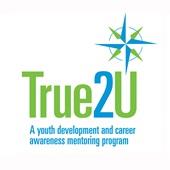 Organizers hope to have 600 volunteer mentors, more than double the past year's total. The mentors will work in teams of two or three with about 12 students, meeting with them for three hours each month. The volunteers will receive training and follow a structured curriculum that helps the students think about career options and using high school as a pathway to the future.
CMSD allows students and families to choose schools that fit their needs and interests. First-year data showed that eighth-graders in True2U schools were far more likely to consciously choose a high school, said Audrey Davis, program manager for the District.
Administrators and teachers have reported that True2U helped the students develop career interests, Davis said. Students have reacted favorably to the program, she added.
True2U is a partnership between CMSD, the Cleveland Foundation,
MyCom
, the Greater Cleveland Partnership, the Neighborhood Leadership Institute and Northeast Ohio Faith-Based Collaborative Inc.
The program begins and ends the year with appearances by Stedman Graham Jr., an author and speaker who works with the students on developing a strong identity.
In addition to meeting monthly with their mentors, the students get a chance to visit a college or university and a workplace such as the Cavaliers offices, Sherwin-Williams, NASA, the Federal Reserve Bank, KeyBank or Hyland Software.
To obtain more information or become a mentor, contact Molly Feghali at molly@neighborhoodleadership.org.