Return to Headlines
Washington Park senior wins Boys & Girls Clubs honor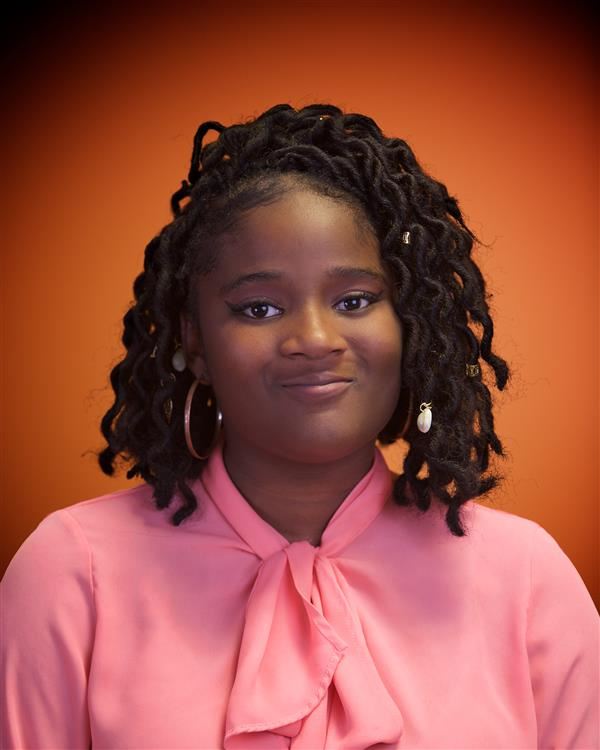 Ron Soeder, president and CEO of the Boys & Girls Clubs of Cleveland, presents a jacket to Tamara Thomas, the organization's Youth of the Year. At left is Rebecca Kodysh, the Cleveland Indians' executive director of community impact. (Photo courtesy of the Boys & Girls Clubs of Cleveland.)
CMSD NEWS BUREAU
3/9/2018
Tamara Thomas, a senior at Washington Park Environmental Studies, has been named the Boys & Girls Clubs of Cleveland's Youth of the Year.
The Boys & Girls Clubs announced Tamara's selection Friday at the organization's annual Breakfast of Champions. She now advances to state and possibly national competition.
Tamara, a six-year member of the Boys & Girls Club on Broadway in Cleveland's Slavic Village neighborhood, has volunteered with club service projects, founded a charitable community giveaway at the Greater United Church of God and Christ and organized a Stop the Hate walk at Washington Park.
She served an internship last year with the Stephanie Tubbs Jones Legal Academy at Case Western Reserve University. During that time, she also took law classes at the university, shadowed judges and lawyers and participated in Mock Trial.
Tamara is considering enrolling at Howard University, Ursuline College or Xavier University. She aspires to eventually study international law at Case Western or the University of Oxford in England.
"I want to show young people they can be anything they want to be," she told an audience Friday at the Broadway club. "There are no boundaries on their lives. The only boundaries are the ones they place on themselves."
Second place went to Mercedes Klouda, a senior at the Cleveland School of Architecture and Design at the John Hay Campus, while Danesha McKinney, a junior at Jane Addams Business Careers Center, finished third. All three winners received scholarships from Cleveland Indians Charities, while Tamara also gets a scholarship from the Boys & Girls Clubs of Cleveland's Women's Board and laptop computer from Spectrum Reach.
Other finalists included John Adams High School senior Nakayla Reynolds and Neallyn, a senior at Lincoln-West High School, finished third.
The competition is based on leadership, character and service, academic excellence and 3healthy lifestyles. Students are judged on essays, an interview, public speaking and the quality of their application.
The Boys & Girls Clubs of Cleveland operates 15 clubs and teen centers, including nine at CMSD schools. The schools include Andrew J. Rickoff, Franklin D. Roosevelt, Luis Muñoz Marin, Michael R. White, Mound and Walton schools, East Tech High School and the John Adams and Lincoln-West campuses.
Have a story idea for the CMSD News Bureau? Send it to newstips@clevelandmetroschools.org.