Return to Headlines
Grant will help prepare English learners for college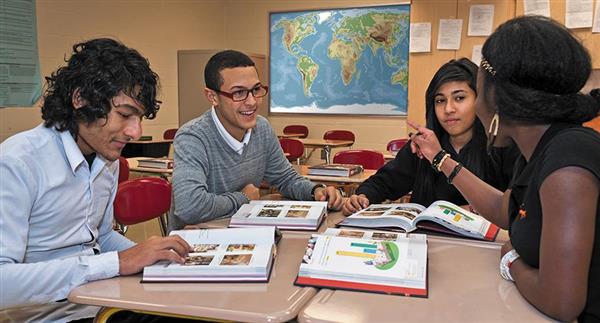 CMSD NEWS BUREAU
7/9/2018
A $400,000 grant will help the District better prepare its growing number of English learners for success in college.
The U.S. Department of Education's Institute of Education Sciences awarded the two-year grant to the Cleveland Partnership for English Learner Success. The partnership consists of CMSD and the American Institutes for Research (AIR).
The District's EL population has doubled in the last five years and now stands at about 10 percent of CMSD'S enrollment. Moreover, the students, while still predominantly Hispanic, have grown increasingly diverse, with larger numbers of immigrants and refugees from Asia, the Middle East and Africa enrolling in the District at Thomas Jefferson International Newcomers Academy and other schools.
Researchers will examine EL students' readiness for postsecondary and success in gaining admission. They also will seek a deeper understanding of the more diverse group's needs.
The research will produce profiles of students at specific high schools and data on academic progress and college enrollment. A workshop for principals will help them understand and apply the research in their schools.
"I believe this grant will assist not only students, but it also will bring much needed professional learning for teachers," said Jose Gonzalez, the District's director of multilingual multicultural education. "It will properly prepare them to work with our population."
This is the second time in as many years that the Institute of Education Sciences has awarded grant money to CMSD and AIR.
Last year, the institute awarded the District, AIR and the Center for Urban Education at Cleveland State University $400,000 to study how changes in school climate and culture, for better or worse, affect specific groups of students. Researchers are comparing student data from a "conditions for learning" survey with student data on academics, behavior and attendance.
Have a story idea for the CMSD News Bureau? Email it to newstips@clevelandmetroschools.org.