Return to Headlines
High-quality preschool enrollment climbing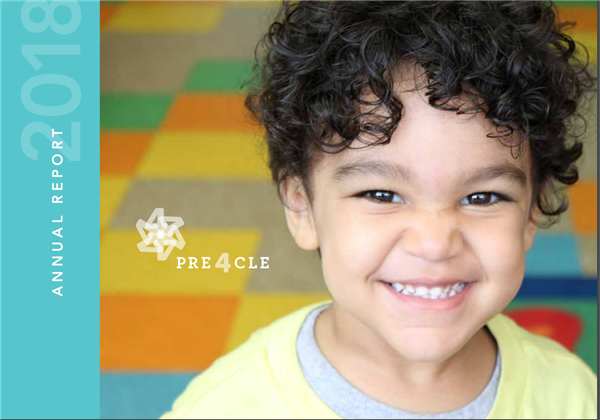 CMSD NEWS BUREAU
8/22/2018
The number of high-quality preschool programs in Cleveland has more than doubled in the last two years to 131, the PRE4CLE provider network says in an annual report released Wednesday.
The report also says that the number of children enrolled in high-quality preschool has jumped by 69 percent since 2013, the year before CMSD and private providers came together to form PRE4CLE.
As a result, more than 4,800 children -- nearly two-thirds of those attending preschool -- are enrolled at sites designated as high quality. PRE4CLE defines high quality as earning at least three stars on the state's Step Up to Quality rating system.
Preschool age is a critical time in brain formation and the development of early literacy and math skills, as well as social skills like communication and teamwork. The Cleveland Plan, a customized blueprint for education reform in the city, calls for expanding high-quality preschool so children are prepared for kindergarten and beyond.
"High-quality preschool helps build a solid foundation for learning," District CEO Eric Gordon said. "This report highlights progress toward our ultimate goal of ensuring that children in every neighborhood have access to top programs."
The report shows that high-quality preschool is meeting benchmarks that PRE4CLE and the community have set for growth and performance, but more work remains. While the number of children in high-quality seats represents a majority of those who attend preschool, it is only 42 percent of the children in that age group.
PRE4CLE Executive Director Katie Kelly said the network will continue to raise awareness with direct outreach and communication that includes social media, radio and TV exposure and promotion by more than 40 community partners.
"We are really trying to reach families where they are," Kelly said. "We think we are seeing the results of that outreach as more families choose high-quality preschool."
Among the report's other findings:
Half of the children who attended PRE4CLE preschools were on track in language and literacy in fall 2017. That was the network's goal for this year.
The network also was a year early in reaching its goal of having 65 percent of children who attend PRE4CLE preschools demonstrate or approach kindergarten readiness. The report says that 26.8 percent demonstrated readiness in fall 2017, nearly 2 points higher than the 2018 goal.
High-quality preschools were at 87 percent of capacity at the end of the 2017-18 school year. The goal was 85 percent.
PRE4CLE markets high-quality preschool and helps families find and enroll in network sites. Its lead agency, Starting Point works with programs to help them meet ratings requirements.
In one of the awareness efforts, PRE4CLE and the Literacy Cooperative have worked with 24 pediatric and family practices to train pediatricians to discuss the value of preschool during check-ups. The initiative, known as the Preschool Prescription, involved practices from the MetroHealth System, Cleveland Clinic, University Hospitals, Neighborhood Family Practice Community Health Centers and Northeast Ohio Neighborhood Health Services.
CMSD is working to make sure that all of its preschool sites earn the state's maximum five-star rating for quality. At the end of the last school year, 49 of 63 sites had earned five stars, with the rest expected to follow.