Return to Headlines
Legislator urges parents to attend conferences
CMSD NEWS BUREAU
10/17/2014
State law requires parents and caregivers of CMSD students to have face-to-face contact with the children's schools each year, and a perfect opportunity will come when parent-teacher conferences are held Tuesday.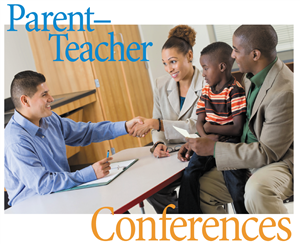 State Rep. Sandra Williams of Cleveland is urging parents to take advantage and comply with that provision in House Bill 525, a customized blueprint for education reform popularly known as
The Cleveland Plan
. She pushed to mandate the face-to-face meetings but wants both families and teachers to know the measure was not designed to be punitive.
Williams has touted the value of parent engagement in her newsletters and at community meetings. She said the conferences can help parents get to know teachers and a school's expectations.
"We know from all the studies that have been done, when there is that relationship, kids do better in school," Williams said. "If we all work together we can make this happen and see improvement in the District."
Though the law carries no penalty, parents and caregivers for 59 percent of students met the Dec. 15 compliance deadline last year, the first for the provision, and encouragement from CMSD to take advantage of other opportunities pushed the figure to 73 percent before summer break. The data was not kept in previous years, preventing a comparison.
Williams said the numbers were good, but she hopes for better. She noted that only 63 percent of high school students' parents and caregivers had face-to-face meetings at their children's schools last year, compared with 79 percent of K-8 parents.
CMSD schools have expanded conference hours to 12:30 to 7 p.m., making the times more convenient for families. For further information, contact your child's school.
K-8 schools reported attendance of 13,012 at open houses, up 26 percent from 10,343 last year. Attendance at high school open houses rose almost 9 percent, to 3,268.