Return to Headlines
Bard, Max Hayes, Campus draw interest
CMSD NEWS BUREAU
4/2/2015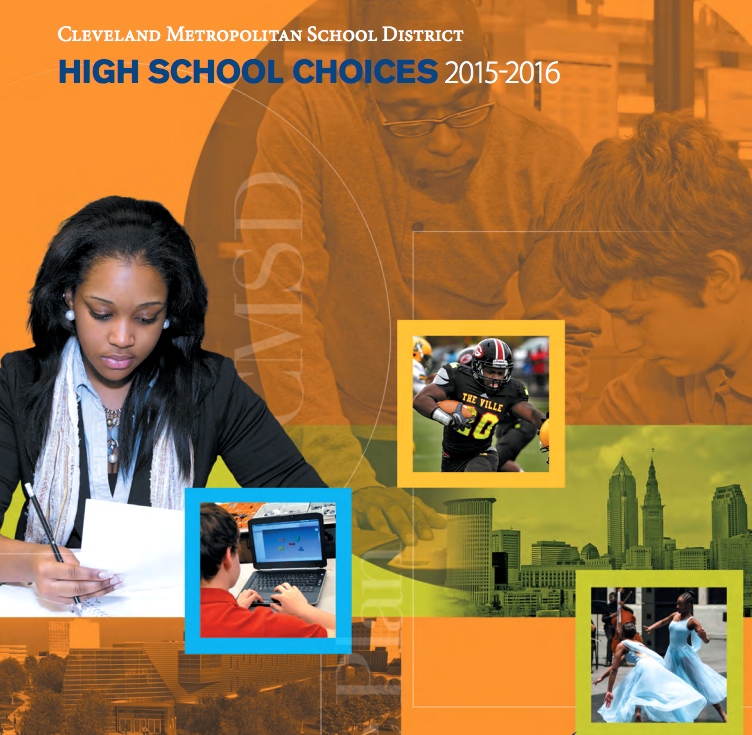 Bard High School Early College Cleveland and Max S. Hayes High School were popular selections in a "school choice" campaign that ran from late January through mid-March.
The campaign was geared largely to eighth-graders moving on to high school, but included lower grades as well. Campus International, a K-6 school that will add seventh grade in the fall, again drew so much interest that CMSD conducted a lottery to fill available seats.
Enrollment for next school year continues districtwide for students who are entering high school, are switching schools or are new to the District.
Bard received 240 applications and at last count had filled all but two of 110 openings in ninth grade. The school, which
was launched last fall
with the ninth and 11th grades, has more than 30 openings in 11th grade.
Bard is the fourth school of its kind operated by
Bard College of New York
and the first outside the tri-state area the college calls home. Students can seamlessly earn a high school diploma and associate degree in four years.
Though the school does not require a minimum grade-point average, applicants must undergo an interview to see if they are up to the challenge. They also must complete a writing exercise designed to reveal their passions or something else about themselves.
Bard has spent this school year at the former Brooklawn School, located on Worthington Avenue near West 117th Street.
In need of room, the school will move next school year to the former Carl F. Shuler, 13501 Terminal Ave. John Marshall High School students have attended classes at Shuler during construction of a
new building that will open this fall
.
Max S. Hayes was the choice of 184 students, including 145 incoming ninth-graders. The career-technical school is moving from Detroit Avenue to a new state-of-the-art building near West 65th Street and Clark Avenue and
will revamp academic and career programs
to more closely align with modern demands. Supporters hope it will become a national model.
Campus International, a K-6 school that will add seventh grade in the fall, received 249 applications for 109 open seats. A lottery was held to fill the openings, and the remaining applicants were placed on a waiting list or given their back-up selections.
More than 1,500 eighth-graders submitted preferences for a high school.
High school principals will make recruiting pitches to another 1,153 who remain undecided. CMSD permits students to enroll in any school they want if space is available and, in some cases, they meet admission requirements.
Parents and caregivers whose children are new to the District may sign them up at any CMSD school, even if it is not the one a child will attend, or at the CMSD administration building, 1111 Superior Ave. Those whose children already attend a District school may also register them by calling 216-838-3675.