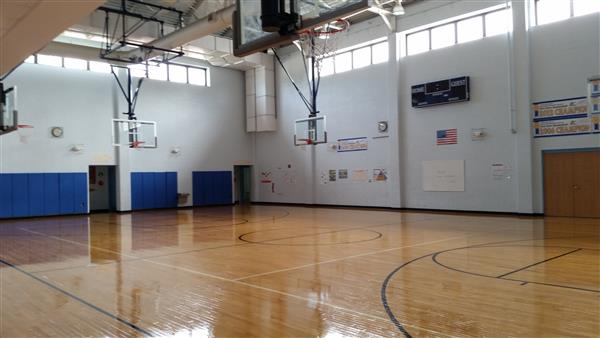 Phone: 216-838-6729
Email:
Degrees and Certifications:
Physical Education (K-12) Health Education (K-12) Cleveland State University, B.S.in Education Cambridge College, M.E. in Urban Education Pupil Activity Validation
Mr.

Roach

Welcome

Welcome to Mr. Roach's Riverside School Physical Education web page.

About Mr. Roach

I was born and raised in Cleveland and the surrounding area. I graduated from Lakewood High School and was a member of the Cross Country and Track & Field teams. I received my B.A. degree in Physical Education and Health from Cleveland State University and my M.A. in Urban Studies from Cambridge College. This will be my thirdt year teaching physical education at Riverside School. I have been teaching physical education and health for 28 years in the Cleveland area and this will be my 25th year teaching in the Cleveland Metropolitan School District.

I always had a great love for participating in physical education activities and sports during my own school days and still participate in a variety of activities to stay physically active and healthy. These days, I tend to stay physically active with my own family bike riding, playing catch, or shooting basketball with my 3 children. My wife is also a teacher in the Cleveland Metropolitan School District.

Riverside Physical Education

I have many exciting plans for my physical education classes this school year. I want every student to always try their best and display a positive attitude in individual and group physical education and fitness activities. Students will need to show a progression of basic physical education skills and demonstrate knowledge of health and fitness skills along with basic knowledge of game and sport rules. Students will also need to take responsibility for their own health and fitness level by demonstrating positive habits at school and at home. The middle school, 6th, 7th, and 8th grade students, will also be required to maintain a physical fitness journal in physical education class.

Riverside Parents and School

Parents are the most important people in a child's life, and we need to work together for the benefit of your child. I need your help by supporting my academic and discipline efforts in physical education here at school, along with acknowledging the recommended daily physical activity guidelines. In return, I will keep you informed about all aspects of your child's experiences at school. Working together, I know that each and every student can have his or her most successful school year yet. I look forward to meeting you.