Welcome to Riverside School!
Riverside is proud of the rigorous work in which we engage students. This year, our K-3 team integrated Leveled Literacy Instruction by Fountas and Pinnell, a non-fiction leveled literacy book room, and flexible grouping around mastery of state standards. We are excited to share the first state report card indicator from the Ohio Department of Education. In K-3 literacy, Riverside moved from a B to an A with a 17.5% increase in student literacy mastery!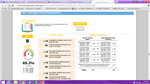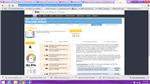 The remaining indicators will be released in late February. You can review state report cards here:
Who We Are:
At Riverside School we focus on the whole child. Students here are empowered to see themselves as leaders, today as well as in the future. Not only does our excellent staff of educators build the twenty first century skills that scholars need to thrive but they create a nurturing environment. They provide opportunities for all students to shine, to learn that what they do matters!
What We Do:
At Riverside you will find an administrative team who make it a goal to build one-on-one relationships with every student. Whether visiting classrooms for read aloud time, engaging younger student in small group "Juice and Jokes" sessions, or celebrating scholar success with "Pizza and Prizes"; the focus is always on building trust. Students are encouraged to expand higher level thinking through programs built around the School Enrichment Model (Renzulli).

We incorporate Advisory, Service Learning,

Accelerated Reader, First in Math, Bridge Club, Science Club, and much more. We know your child as a learner and as an individual.
What We Provide:
Special education servicing at Riverside is robust. The gifted student to the medically fragile scholar will find a home here. We are proud to have a diverse learning population that provides an environment of acceptance and tolerance.
Riverside school also boasts a strong athletics department, offering Girls' Basketball, Girls' Volleyball, Co-ed Soccer, and Boys' Basketball. In recent years our teams have taken top honors in the city. Our dedicated staff gives generously of their time to make this opportunity a reality for scholars in grades seven and eight.
Thanks to the generosity of Cleveland Residents, Riverside School provides state of the art facilities including a full gym, technology lab, science lab, performance stage, and much more.
We encourage you to visit our school to find out for yourself the great things that are happening in the Cleveland Metropolitan School District. Campus Tours are held on Wednesdays @10:30 and Fridays @2:30 beginning in March.