Return to Headlines
K-3 literacy, graduation rates rise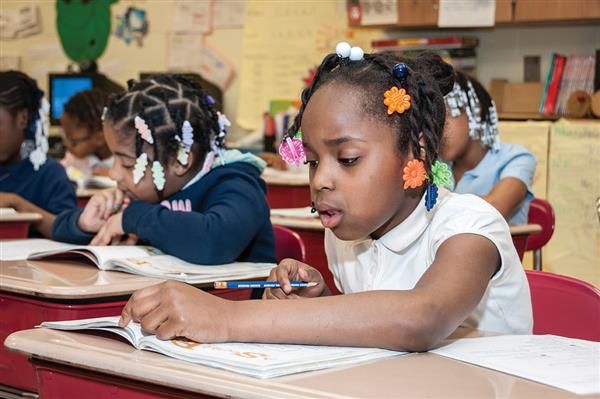 CMSD NEWS BUREAU
1/14/2016
CMSD has achieved gains in two important areas -- K-3 literacy and the four-year graduation rate -- according to state report card data released Thursday by the Ohio Department of Education.
The K-3 literacy rate grew by 4.2 percent, a figure that Chief Executive Officer Eric Gordon calls significant for a large urban district. CMSD would have achieved a passing score in literacy if the state had not raised the threshold for last year's students.
The state also changed tests, preventing the kind of comparisons that can be made with the National Assessment of Educational Progress, also known as the Nation's Report Card. CMSD showed
some of the strongest growth in the country
when results from the NAEP's fourth- and eighth-grade reading and math tests were released in October.
"Even though state tests change from year to year and make it difficult to make the apples-to-apples comparisons we can see on the more consistent NAEP tests, we are encouraged by the gains we are seeing in grades K-3 and by our gains in the most stable measure of our growth -- a record-high graduation rate," Gordon said.
The graduation rate grew from 64.3 percent to 65.9 percent, setting a District record for the fourth year in a row, and has increased 13.9 percentage points in four years. The number is expected to reach 66 percent after removal of five students whose scores should not have counted. The data is for the class of 2013-14.
Gordon said the gains in literacy and continued growth in the graduation rate are further evidence of the momentum seen when NAEP scores were released in October. CMSD's NAEP scores were "uniformly larger and better than any school district in the country,"according to Michael Casserly, executive director of the Council of the Great City Schools. The council represents 68 large city districts.
ODE is releasing the 2015 report card data in stages. Additional data is to be released next month.