Return to Headlines
John Marshall grad named to Forbes 30 Under 30 list (video)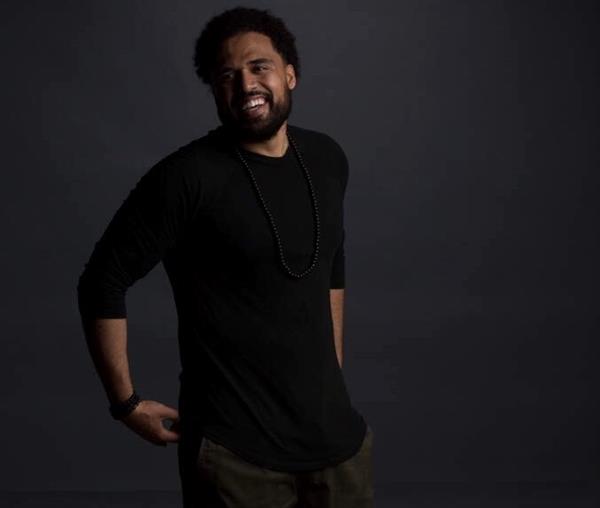 Steven Caple Jr. is a CMSD graduate who made this year's Forbes 30 Under 30 list.
CMSD NEWS BUREAU
11/17/2017
One John Marshall High School graduate has crossed an item off his bucket list -- in a big way.
Steven Caple Jr., 29, was named to the Forbes 30 Under 30 list for his accomplishments as a writer and director. Caple, who graduated from John Marshall in 2006, is on the magazine's latest roll call of young, influential up-and-comers across a variety of industries, as determined by a panel of judges, reporters and the online community.
Caple was featured in the Hollywood & Entertainment category along with other big names like singer Hailee Steinfeld and actress Yara Shahidi. Caple is best known for directing the film "The Land," which premiered in 2016 at the Sundance Film Festival.
"It was on my vision board to make this list," Caple said. "You don't see the fruits of your labor until you see something like this and you can show your family -- look, I wasn't working for no reason."
Caple, who lives in Los Angeles, was caught completely off guard by the news. He woke up Tuesday morning to an email that began "Congratulations" and included a link to the profile. He turned to his wife and said, "Look, we're online!"
"Next thing we know people, are on Instagram blowing it up, people back in Cleveland were hitting me up," he said.
Caple has no doubt that growing up in Cleveland shaped his life and career. "The Land" uses Cleveland as a backdrop and follows the the story of four teenage skateboarders caught up in the drug world.
"My experiences back home shaped my voice as a filmmaker," Caple said. "I like to say I come from a place that's grounded -- a blue-collar town. I take that with me everywhere I go."
After his film premiered, Caple quickly caught the attention of local media, being named one of Cleveland magazine's Most Interesting People in January 2017 and featured in several cleveland.com articles. The success of "The Land" launched him into the national spotlight, and the film received several awards and nominations.
Caple is currently writing a show for HBO produced by Jay-Z, Will Smith and Aaron Kaplan, according to Forbes. His directing credits include forthcoming episodes of Freeform's "Grown-ish" and a Netflix docuseries.
The Cleveland native has stayed connected to his high school alma mater, which is now a campus of three small high schools. Caple visited the John Marshall School of Civic and Business Leadership last fall to talk to students about how his own high school experience helped propel him toward success. He assured students that it's OK not to know what they want to do with their lives right now, but to keep dreaming and seeking advice.
"One of the things that I've been preaching to kids is that every stage of the way, I was asking people for guidance," Caple said. "It's OK to have that dream, but it's OK to not know how to get there yet."
Caple said he takes pride in his education, especially being a first-generation college graduate and holding two degrees, one from Baldwin Wallace University and another from the University of Southern California School of Cinematic Arts.
Caple said during his John Marshall visit that even though the campus has been rebuilt and developed into three small schools since he graduated, it still feels like home.
"John Marshall High School is a big part of who I am," he said. "I say that in the sense of like, my last film was based in high school, I mentor high school students as well as middle school students. I'm always connected to the youth, partially it's because I'm always connected to my past and my experiences."
Caple said he visits Cleveland two to three times each year. He hopes to work with Cleveland students again soon, this time to do a workshop on directing and acting.
Watch the video below for more from Caple's homecoming visit.
Have a story idea for the CMSD News Bureau? Email it to newstips@clevelandmetroschools.org