Return to Headlines
Six schools honored for healthy habits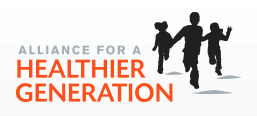 CMSD NEWS BUREAU
6/15/2015
Six CMSD schools have received national recognition for promoting healthy habits like exercise and nutritious eating during the 2014-15 school year.
The
Alliance for a Healthier Generation
awarded bronze status to Artemus Ward, Clara Westropp, Ginn Academy, Harvey Rice, Louisa May Alcott and Miles Park as part of the organization's Healthy Schools Program.
The CMSD schools adopted practices and programs such as physical activity breaks, nutrition education, the serving of fresh fruit and vegetables, yoga sessions for staff or students and intramural sports.
The American Heart Association and the Clinton Foundation founded the Alliance for a Healthier Generation in 2006 to help fight child obesity.
The Alliance's Zerrine Bailey has been working full time with CMSD schools since April 2014 to promote to good health habits. The United Way of Greater Cleveland and the Mt. Sinai Health Care and St. Luke's foundations pay her salary.
" It is truly amazing for Cleveland schools to have six nationally recognized bronze healthy schools this year," Bailey said. This demonstrates that our school district, our administrators , teachers and our scholars have a desire to create a healthier school environment. Ultimately, I know that we can have more Cleveland schools nationally recognized in the upcoming years. We are building a foundation for where eating healthier and becoming more physically active is the norm rather than the exception."
Ginn Academy was the only CMSD school
honored in 2014,
earning bronze status.
Four other CMSD schools -- Buhrer Dual Language, John Marshall High School, Douglas MacArthur Girls' Leadership Academy and Michael R. White – also have achieved bronze status since the Healthy Schools program began in 2009. CMSD schools have yet to earn silver or, the top tier, gold.