Return to Headlines
All-City Musical Returns to the stage after three-year hiatus (Video)
The spotlight shone brightly on the cast of the All-City Musical in early April as student performers took the stage for the first time since 2019.
In its triumphal return, 25 students and three alumni performed the 2008 Tony Award winner for Best Musical "In the Heights," by playwright Quiara Alegría Hudes.
"I am so thrilled to have the opportunity to work with students in this capacity," said Kimberly Brown, All-City Arts Director.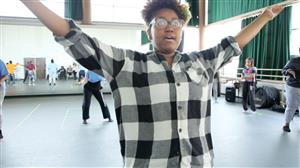 "In the Heights" is set over the course of three days, involving characters in the tightly knit Dominican American neighborhood of Washington Heights in Upper Manhattan, New York City.
The cast performed songs written by Lin-Manuel Miranda, the creator of Broadway sensation "Hamilton."
Brown says this year's cast has never taken the stage in an All-City Musical. As the cast prepared to take the stage to perform "Urinetown" in 2020, production was shut down when all Ohio schools were closed by Governor Mike DeWine due to the COVID-19 Pandemic.
"There's nothing to do but just do it," said Brown. "The expectation and the pursuit of excellence does not change no matter the complexities or obstacles that we run into, and our scholars always rise to the occasion and exceed everyone's expectations."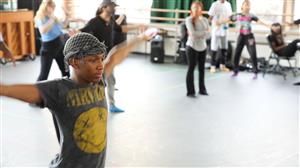 Brian was in the eighth grade when he was a part of the ensemble of "Urinetown."
"It made me anxious," said Brain, now an eleventh grader at Cleveland Early College High School. "I was ready to get back on stage.
Miraya Russell, a 2020 graduate of Cleveland School of Architecture and Design, is returning to All-City Musical as a mentor and will also be playing the role of Nina.
"I have always wanted to come back and mentor the students," said Russell . "It is pretty cool to come back and mentor and perform in the musical."
The cast is excited and ready to get on stage.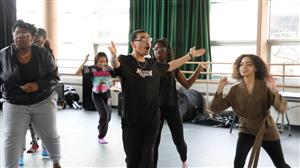 "I have been holding it in for three years," said Brian, who will play Graffiti Pete. "I am ready to dance, sing and have fun."
"In the Heights" played at Playhouse Square on April 14, 15 and 16th.