Return to Headlines
CMSD shares proposals for programs, facilities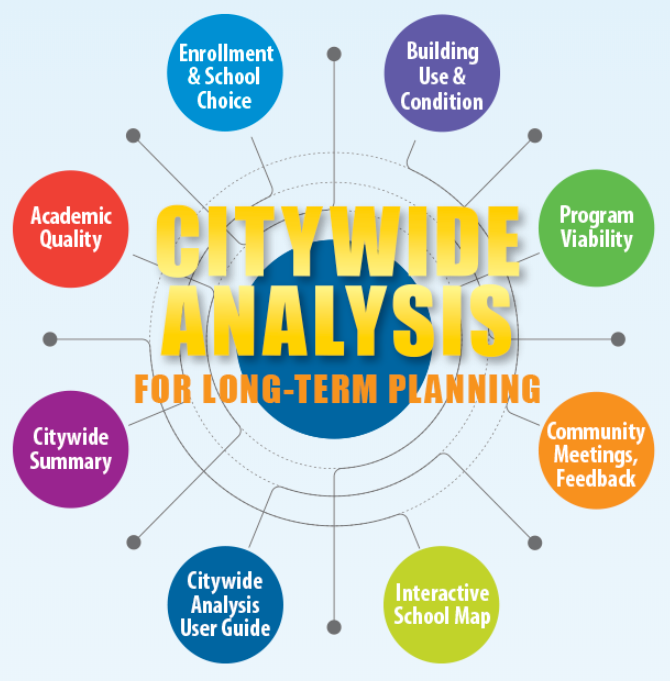 CMSD NEWS BUREAU
5/14/2019
CMSD has issued recommendations that are designed to give all K-8 students equal access to quality academic programs and facilities while efficiently using limited resources.
CEO Eric Gordon will share the draft recommendations at six regional community meetings that will begin Wednesday, May 15 and continue through June 1. A schedule of the meetings may be found at qualityschoolsforclekids.org.
These recommendations, which are based on extensive data analysis and community feedback, are only for K-8 schools. Changes would take effect during the 2020-21 school year. A similar process for high schools will follow in the fall.
The K-8 proposals include:
Close four schools -- Willow, Iowa-Maple, Michael R. White and Case.
Relocate five schools – Kenneth W. Clement Boys' Leadership Academy, Valley View Boys' Leadership Academy, Tremont Montessori, Bolton and Dike School of the Arts. The two all-boys schools would be consolidated into one school, as would Bolton and Dike.
Renovate or construct five new buildings for students in seven schools – Clark, Walton, Denison, Charles A. Mooney, Joseph M. Gallagher, Marion C. Seltzer and Douglas MacArthur Girls' Leadership Academy. Clark would be consolidated with Walton and Denison would be consolidated with Mooney. The projects are part of a continuing modernization program funded by the state and a local bond issue.
"We have some difficult decisions to make," Gordon said. "But we believe these are the most responsible things to do. We are trying to do what's best for the District."
CMSD analyzed data, not only for District schools but charters. The data measures academic quality, enrollment and school choice, building use and condition and CMSD program viability.
The District also hosted seven community meetings, which collectively drew more than 500 people, and collected feedback, at the meetings and online, from more than 300.
The data analysis and feedback also can be found at qualityschoolsforclekids.org
The metrics and community input helped shape the draft recommendations:
The four schools recommended for closing are in older buildings, have low enrollment and received a D or F on their most recent state report cards. Nearby schools have space, mostly in new or renovated buildings, for additional students.
The five schools proposed for relocation would move from older structures to three existing modernized buildings. The schools have unique educational models and draw heavily from outside their neighborhoods.
Schools that would go into new or renovated buildings are in areas where their capacity is needed to meet projected demand. Not only would the work keep CMSD's commitment to provide 21st Century learning environments, it would improve efficiency.
The recommendations would result in an 11 percent reduction in the number of students attending F- or D-rated schools, an 18 percent increase in average K-8 enrollment and a 20 percentage point increase in the number students attending new or renovated schools, bringing that proportion to 85 percent.
The Board of Education will consider the recommendations in June, after the District receives more input at the additional meetings.
The board and the Bond Accountability Commission recommended that CMSD revisit its five-year-old building plan based on current neighborhood population and enrollment patterns, changes in academic programming and rising construction costs. The commission is an independent watchdog created to monitor the District's ongoing modernization program.