Return to Headlines
Mentors post year-end messages for True2U students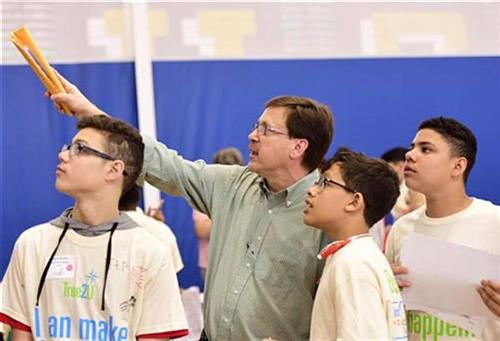 CMSD NEWS BUREAU
5/19/2020
Volunteers who mentored CMSD eighth-graders through the True2U program have posted good wishes they could not deliver to the students in person.
Denise K. Smith told protégés at Andrew J. Rickoff School that she was sad building closures, ordered to help contain COVID-19, brought an abrupt end to their monthly sessions.
"I pray that you've learned and are able to use the information that was provided to you well into your forthcoming years in high school," she continued. "You will have a lot more decision making to do. Trust me. This is just the beginning."
Mentors identified only as Heather and Summer told eighth-graders at Tremont Monterssori School: "Even though we didn't get to finish True2U together, the time we did get to spend with you was really fun for us. And you will be able to keep forever many of the things we learned. … We enjoyed getting to know each of you, and we learned so much about what makes you UNIQUELY YOU! We really loved hearing about your dreams for the future."
To see other mentors' messages, go to
https://neighborhoodleadership.org/true-2u/true2u-mentor-messages/
True2U mentors meet monthly with students in small groups, helping them identify their strengths and set goals for the future. They also help them choose the CMSD high school that best fits their interests.
Eighty-five percent of the 2,360 eighth-graders have picked a high school. The proportion was at 61 percent when Gov. Mike DeWine closed schools, but the Office of School Choice, Office of Family and Community Engagement, True2U staff, teachers and AmeriCorps volunteers worked the phones and encouraged the students to press on.
The closing forced cancellation of "out-of-school experiences" for schools. In each experience, students spend a day visiting both a college and a workplace to get a look at careers in action.
Early this month, they would have taken turns visiting East Professional Center for a culminating event featuring Dee-1, a middle school math teacher turned inspirational rap artist who kicked off the year of mentoring in gatherings at the Cleveland Metroparks Zoo.
The closing event also would have included a workshop on how to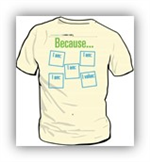 calculate and maintain a grade point average and an opportunity fair showcasing programs offered by CMSD and community partners. The students would have worn "Who I Am" T-shirts, which they would have made in advance, listing things they had learned about themselves.
True2U, launched in 2016, is a partnership between CMSD, the Neighborhood Leadership Institute, the Cleveland Foundation, the Greater Cleveland Partnership and the Greater Cleveland Faith-Based Initiative. For more information, go to true2umentor.org