Return to Headlines
CMSD, DigitalC will expand Internet access
CMSD NEWS BUREAU
6/5/2020
CMSD and the nonprofit DigitalC are teaming up to ensure that all District students have access to what has become an essential service in education and life: reliable high-speed Internet.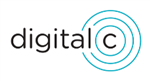 Founded in 2015, DigitalC is committed to bridging Cleveland's digital divide. It is now connecting households to affordable access through its EmpowerCLE high-speed Internet service.
The District will pay EmpowerCLE to connect families to broadband and cover monthly fees as long as at least one CMSD student lives in the home. The initiative will begin with 1,000 households in the coming school year and another 8,400 by June 2021, with the goal of connecting the remaining households by the start of the 2022-23 school year.
Cleveland's digital divide has long been a concern for the community. But when Gov. Mike DeWine closed Ohio's schools to contain the spread of COVID-19, it immediately laid bare the challenges of switching to remote learning in what the National Digital Inclusion Alliance has ranked as the nation's fourth worst connected city.
Up to 40 percent of CMSD families had no way to log in. As a short-term response, CMSD handed out more than 17,000 devices and 4,700 temporary hotspots.
District CEO Eric Gordon has called on national and state policymakers to help in the long term by treating the Internet like a public utility instead of a luxury. He points out that access is critical not only for education but also for functions like keeping tele-health visits, identifying and applying for jobs and filing for unemployment and other vital benefits.
"We have a huge equity problem in this country, the Internet being part of that. The pandemic exposed how wide and deep these gaps are," Gordon said. "I am committed to our kids and families having low-cost, reliable high-speed Internet for their whole CMSD experience."
The District will, in effect, become DigitalC's customer, allowing the nonprofit to speed growth from a current base of nearly 850 subscribers primarily located in Cuyahoga Metropolitan Housing Authority senior high-rises.
"The arrival of COVID-19 is a game changer," said Dorothy Baunach, DigitalC's chief executive officer. "It flipped the model. We were going house by house. Now we have a school system that needs to be connected with a fast deployment."
CMSD will pay DigitalC a discounted monthly fee of $16 per household and allow installation of antennas and other equipment atop schools throughout the city. Partners, including ASC3 and PCs for People, will help supply devices.
Work has already begun in five neighborhoods that have the greatest need and where expansion can occur quickly: Glenville, Fairfax, Woodhill, Clark-Fulton and Hough.
DigitalC's existing infrastructure can accommodate the first influx of CMSD subscribers, but the nonprofit estimates that it must raise $36 million to build out the infrastructure for future phases.
The city of Cleveland has pledged $500,000 and MetroHealth $240,000 to build DigitalC's infrastructure. In May, Dollar Bank announced its commitment to donating $600,000 over five years, mostly to cover household equipment and subsidize subscriber fees.
"Once our infrastructure reaches all corners of Cleveland neighborhoods, our community will have a long-term solution that will benefit more than just its students," Baunach said.
"It will enable economic opportunity and improve our city's public health and well-being," she added. "The resulting community asset will provide equitable, high-speed Internet access to all who reside in Cleveland."