Return to Headlines
Virtual parent meetings previewed new school year
CMSD NEWS BUREAU
9/9/2020
Before virtual learning came virtual meetings with parents to prepare for virtual learning and the new school year.
"This is our new normal and we are all in this together," Kelly Gibbs, principal of Marion-Sterling School, told her kindergarten families during a Zoom meeting.
During the calls, many principals presented important information that families might need for remote learning and the entire year.
The families received contact information that included how to get hold of their child's principal, seek support services and obtain IT support, among other numbers.
The District has posted resources to help families sign on through the Clever portal and navigate the Schoology and Seesaw learning management systems. To find those and other resources, go to ClevelandMetroSchools.org/ReopeningCMSD.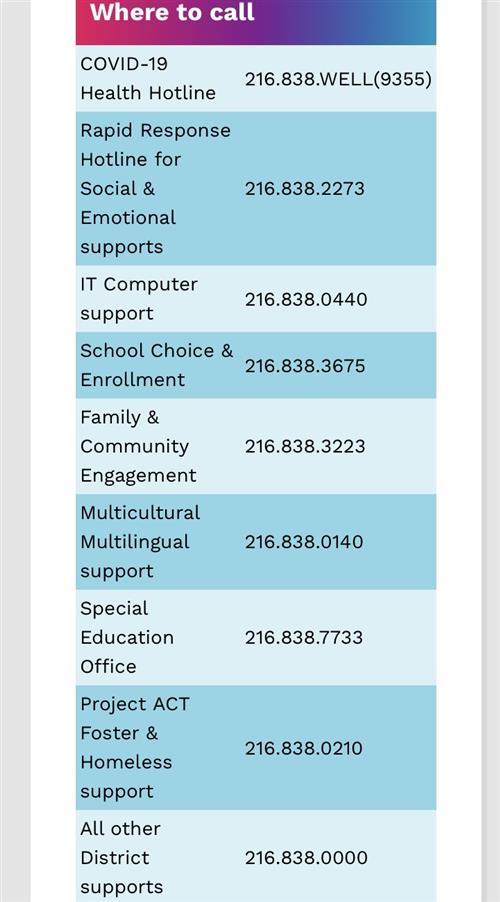 At the International Newcomers Academy, a PreK-12 school for students new to America, Principal Marisol Burgos held meetings in languages that included Somali, Arabic, French and Spanish.
"We had a paraprofessional translate during that time, and families were able to ask questions and get their questions answered," said Burgos. "I think parents felt comfortable, and the meetings were more personable."
During most presentations, principals gave parents and caregivers a preview of what their child's day would look like during remote learning, including school start and end times and how to pick up free meals.
"Right now, parents are worried about what the school year is going to look like, so there are a lot of questions," said Burgos.
Principals told parents to reach out to their children's schools if they need assistance.