Return to Headlines
Report shows CMSD to be 'window of opportunity' for students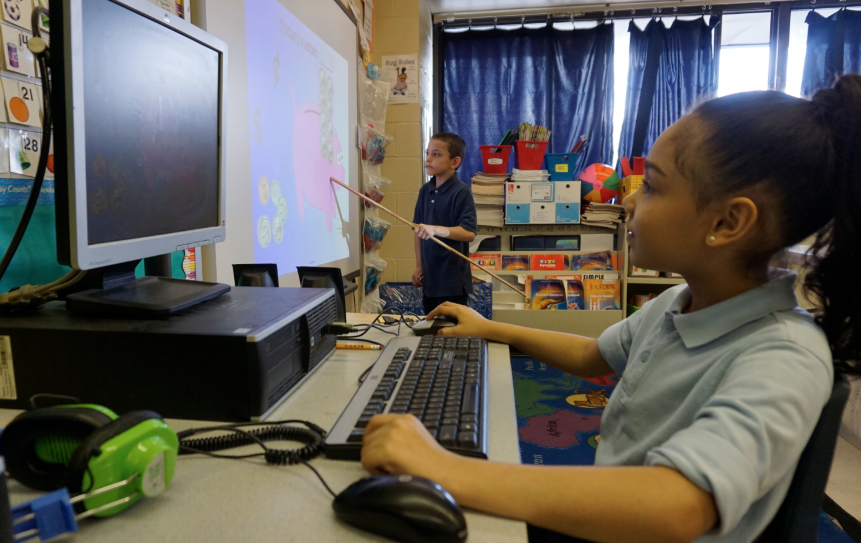 CMSD NEWS BUREAU
6/29/2021
Urban districts are beating expectations when their challenges are taken into account, and CMSD stands out as an example, according to a new report from the Council of the Great City Schools.
The Council, which represents 77 U.S. big-city districts, issued the findings in "Mirrors or Windows: How Well do Large City Public Schools Overcome the Effects of Poverty and Other Barriers?"
The study poses the question of whether districts merely reflect the impact of poverty and related circumstances or serve as windows of opportunity. Even in a city with the nation's highest rate of child poverty, CMSD clearly acts as a window.
The study examined results of the National Assessment of Educational Progress, also known as the Nation's Report Card, from 2009 to 2019.
NAEP takes representative samples of fourth- and eighth-grade reading and math scores. CMSD is one of 27 districts that voluntarily make their results public.
When researchers adjusted scores for poverty and factors such as special education and language barriers, CMSD was among several large urban districts that performed significantly better than predicted in three of the four categories. In two areas, the District had performed below expectations in 2009.
"Context matters, but this is more evidence that the steps we have taken to level the playing field are paying off for our scholars," CEO Eric Gordon said. "All students can learn when given the opportunity."
Council Executive Director Michael Casserly said: "While urban school districts have not overcome or mitigated the barriers before them entirely, it is clear from the data in this study that large city schools may be doing a better job of mitigating the effects of poverty, discrimination, language and other barriers than other schools in the country."
CMSD first made headway on NAEP in 2015, when the District was three years into The Cleveland Plan, a customized blueprint for education reform in the city. Cleveland, which had been mired at the bottom of NAEP rankings, began to register scores like those in Baltimore, Milwaukee, Philadelphia, Dallas, Fort Worth and Fresno, big-city districts that CMSD formerly trailed.
Before the pandemic hit, CMSD was achieving faster academic growth on its state report card than the majority of districts in Ohio. Improvement included a series of new highs for the District graduation rate, which now stands at 80.1 percent.
Go here to learn more about the Council of the Great City Schools report.