Return to Headlines
Students build websites during summer internship (Video)
CMSD NEWS BUREAU
9/2/2021
More than two dozen CMSD high school students are starting the school year off with a better understanding of how to code websites.  
They spent part of their summer break on the Cleveland State University Campus participating in the Web Corps program. Web Corps was created by TECH CORPS, a non-profit formed to create marketable skills tied to a growing job sector.  
"It's really fascinating," said Maria, a senior at John Marshall School of Information and Technology. "I like the way we code and work together as a team."
The summer work was part of the new Cleveland Tech Talent Pipeline that CMSD and CSU are developing with a $2 million National Science Foundation grant.
During the six-week paid internship, students first learn how to code. Those involved this year had varying amounts of experience with the skill.  
"I think it's all about baby steps, introducing something, letting them play around with it, then building off of that." said Jonah Medina, a TECH CORPS instructor and a John Marshall School of Information Technology graduate. "Of course, all students were at different levels, but it doesn't really matter when you explain everything thoroughly and make sure everybody is on the same page."  
During the second half of the program, the students worked in teams to build websites for KeyBank staff who acted as mock clients.  
"We are making a disco/party planner website," said Maria.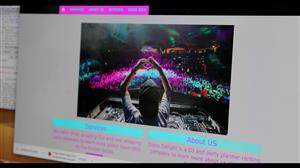 The teams had to honor their clients' wishes and create intricate websites with multiple pages, pictures and other details that challenged the students.  
"There were a lot of mistakes putting words in line," said Maria.   "It was a challenge. But the website looks so much better now than when we started."  
The students presented the finished websites to their clients.  These students learned key skills they take with them into the workforce.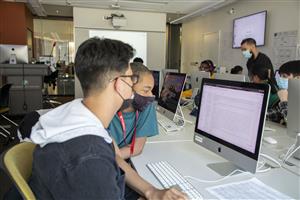 Web Corps helps open the door for women and people of color to become the next generation of coders.  
"This program really helps, especially for people of color." said Zarriah, a senior at John Adams College and Career Academy. "It's very hard to get inside of tech or STEM programs in general, if you don't have help."
"I'm actually working towards my future," said Jonah. "It helps me spread awareness of my field to more students and hopefully expose them to computer science."