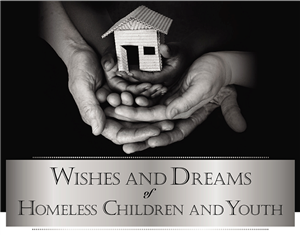 Conference calls attention to plight of homeless students
School can be tough enough for a child – just imagine what it's like when that child is homeless.
CMSD's Project ACT office served slightly more than 4,000 different students who found themselves homeless at some time this school year. Project ACT will hold a conference on Thursday, May 28 at Masonic Auditorium. 3615 Euclid Ave., to make teachers and others in the region aware of the challenges the children face.
The CityMusic Cleveland chamber orchestra will join the cause with concerts at the auditorium at 8 p.m. May 28 and 29. Grammy and Tony Award winning R&B singer Heather Headley will appear with the orchestra in a concert program built around the conference theme, "Wishes and Dreams of Homeless Children and Youth."
The 4,000 students helped by Project ACT represented nearly 10 percent of the District enrollment. Three-fourths of the homeless students had been "doubled up" temporarily with relatives and other hosts whose goodwill or patience could abruptly fracture and end the arrangement. The rest were typically in shelters or, in the case of many teenagers, on their own.