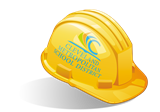 Board approves first construction projects
Design will begin soon on the first schools to be built with money from a bond issue that voters overwhelmingly approved last November.
The Board of Education voted Thursday to approve a project list that includes two high schools – a replacement for John F. Kennedy and a new West Side high school – and seven replacement preK-8 buildings: Charles W. Eliot, Fullerton, H. Barbara Booker, O.H. Perry, Skyline, Waverly and William Rainey Harper.
Ultimately, CMSD plans to build 20 to 22 schools and remodel 20 to 23 with money from the $200 million bond issue. Issue 4, as it appeared on the ballot, will not raise taxes, and the state will contribute more than $2 for every $1 the District spends on new construction.
The last of the work to be finished by 2020.
Planners gave preference to projects that the District controls. Another consideration was convenient access to former schools or other "swing space" where students can attend classes during construction.