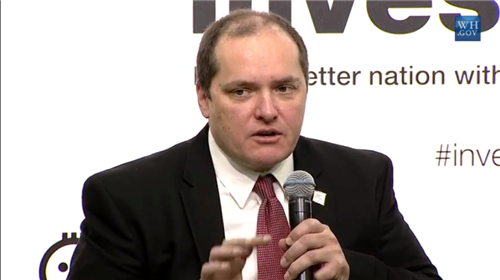 To provide stability, sustain momentum and reward significant progress, the Board of Education voted 9-0 Tuesday to approve a new four-year contract for Chief Executive Officer Eric Gordon.
The agreement, which will take effect July 1, awards Gordon his first pay increase in four years, with the percentage comparable to that already given to teachers.(Find a copy of the contract here.) Future increases will equal those that teachers will receive under their collective bargaining agreement.
The CEO also could receive bonuses tied to increases in the graduation rate, attendance, parent engagement and third-grade reading proficiency and a simultaneous increase in enrollment in high-performing schools and a decrease in the number of failing schools. The contract sets high thresholds for the bonuses, so progress would have to be substantial.
Gordon was appointed in 2011. At the conclusion of the new contract, he will be the District's longest serving superintendent since Paul W. Briggs, who held the job from 1964 through 1978.