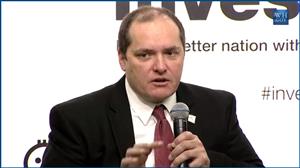 President Obama praised the PRE4CLE preschool expansion initiative on Wednesday, citing it as a top example of "bringing entire communities together on behalf of children."
PRE4CLE, an effort by CMSD and other providers to make high-quality preschool available to as many Cleveland children as possible, played a prominent role at a White House summit on early-childhood education. Besides earning praise from the president, the initiative was in the spotlight during a panel discussion that featured District Chief Executive Officer Eric Gordon.
Cleveland will not share in $750 million in grants announced by Obama but is doing a lot on its own. The president heralded $10 million in commitments made to PRE4CLE over the next three years.
The total includes $900,000 in grants from the Cleveland, George Gund and PNC foundations that were announced Wednesday. The balance will come from Cuyahoga County, which is giving $1 million, and the District.