Welcome to Benjamin Franklin!
Benjamin Franklin PreK-8 school is a unique, community-based school that lays a foundation for all scholars for success in learning, citizenship and career. Benjamin Franklin scholars benefit from:

a diverse student body that includes 13% gifted and talented students, 16% special education students and 4% English language learners.
nearly 50 certified and highly qualified teachers who set high expectations for academic achievement.
academic programs that differentiate and meet the needs of individual scholars while ensuring they are on track to meet expected growth targets.
strong community partnerships, including the Ohio State University extension program that provides a horticulture curriculum and community engagement opportunities for scholars.
Upcoming Events
December 19, 2022

December 20, 2022

December 21, 2022

December 22, 2022
View Calendar
NOW ENROLLING ALL GRADES: 15 Reasons Why you Should Choose Ben Franklin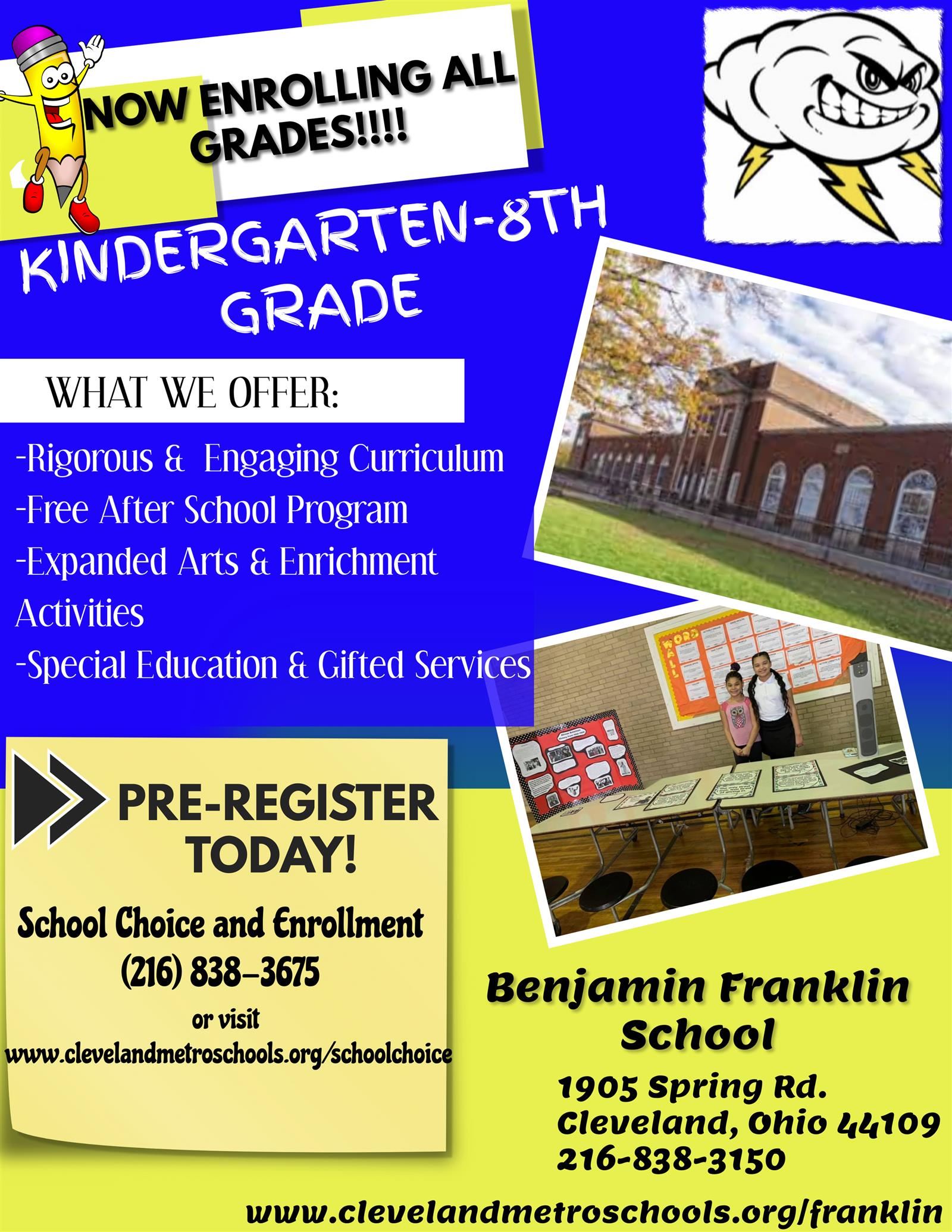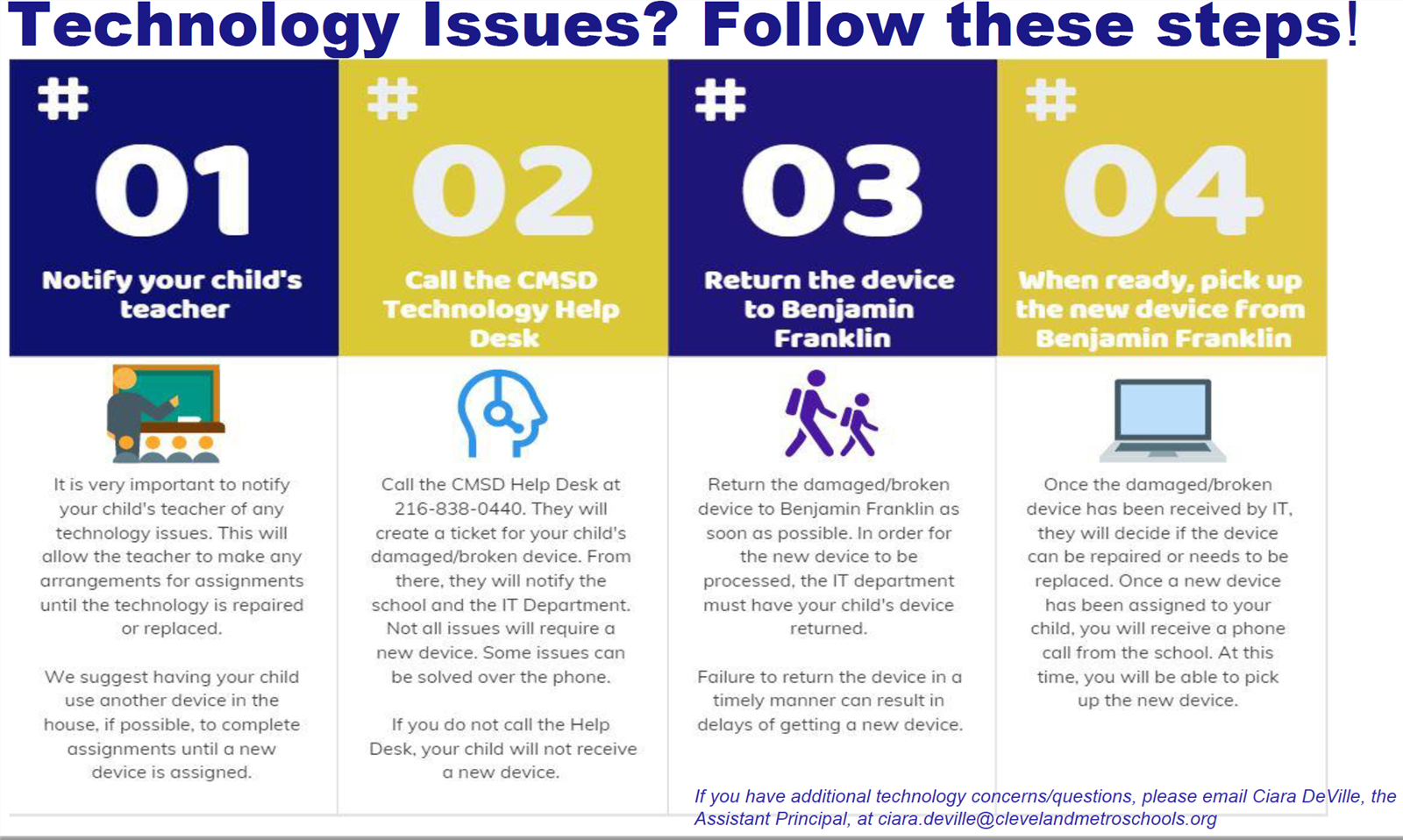 Our School
Address:
1905 Spring Road
Cleveland, OH 44109
216.838.3150 - Main Number
216.778.6575 - fax
8:00 a.m. -2:30 p.m.

Principal:
Rachel Snider

Network Leader:
Andrew Koonce

Ward: 12
Happening Now
Parents and caregivers can start choosing high schools for the 2023-24 school year when CMSD's enrollment portal opens for selections on Monday, Nov. 28.

CMSD relaunched its Get 2 School, You Can Make It attendance campaign Wednesday, with speakers at a pep rally providing words of inspiration and telling students about the importance of attending school every day.

6/28/2022 -- Schools were renamed for the late U.S. Rep. Stephanie Tubbs Jones, former Principal Natividad Pagan and activist Mary Church Terrell.