Anton Grdina's Community Walk!

A great day meeting with family members and scholars on August 1st!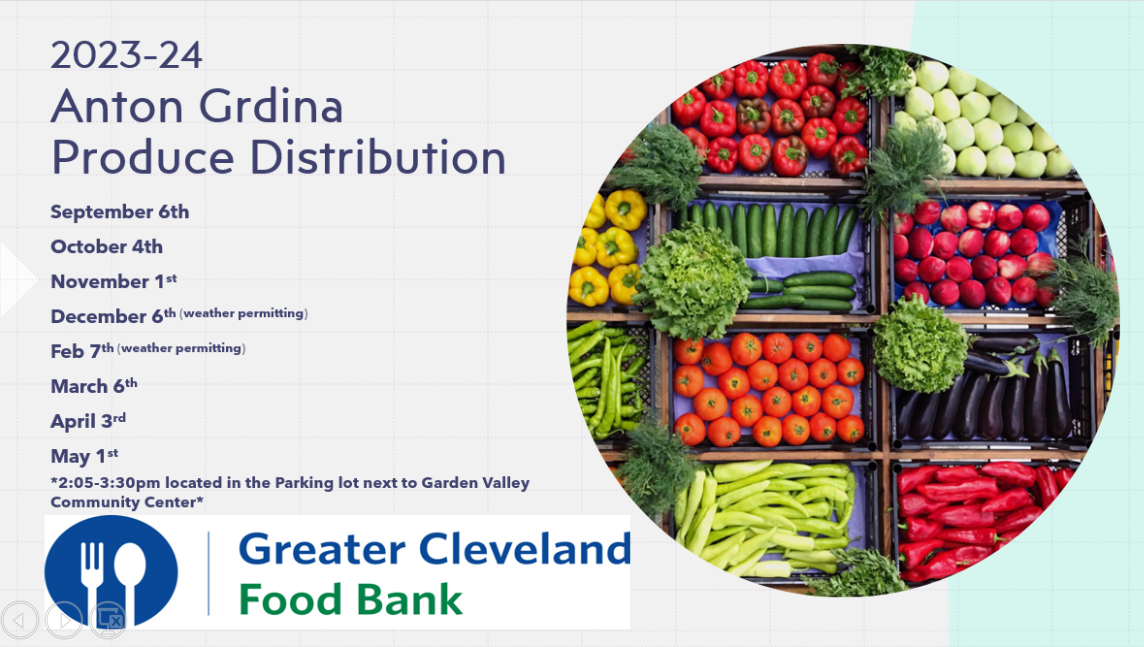 Kids Cafe bagged lunch program, provided by the Cleveland Food Bank, continues to be served M-F from 1 to 2pm.

---

Parents and Families, please check out the resources offered by The Cleveland Public Library, Garden Valley Branch:

---

OCTOBER 13th - CMSD Fall Recess - All schools will be closed.

---

Parent-Teacher Conferences will be on Tuesday, October 24th from 12:30pm-7:00pm. There will be NO SCHOOL for K-8 grade Scholars.
Thank you, CMSD voters, for your continued belief in our scholars.

Sincerely,

The Anton Grdina Family
Our School
Address:

2955 East 71st Street
Cleveland, OH 44104

Phone:
216-838-1150

School Hours:
7:35 a.m. -2:05 p.m.

(Doors open @ 7:15 a.m.)

Expanded Encore Opportunities for Middle School:

2:05 -2:55 p.m.

Principal:

Vassimo Dillard
216-838-1154

Assistant Principal:

Jesse Winston

216-838-1172

Assistant Principal:

Clarence Griffin

216-838-1150

Ward: 5

Network Leader:
Paul Hoover