Anton Grdina's Community Walk!

A great day meeting with family members and scholars on August 1st!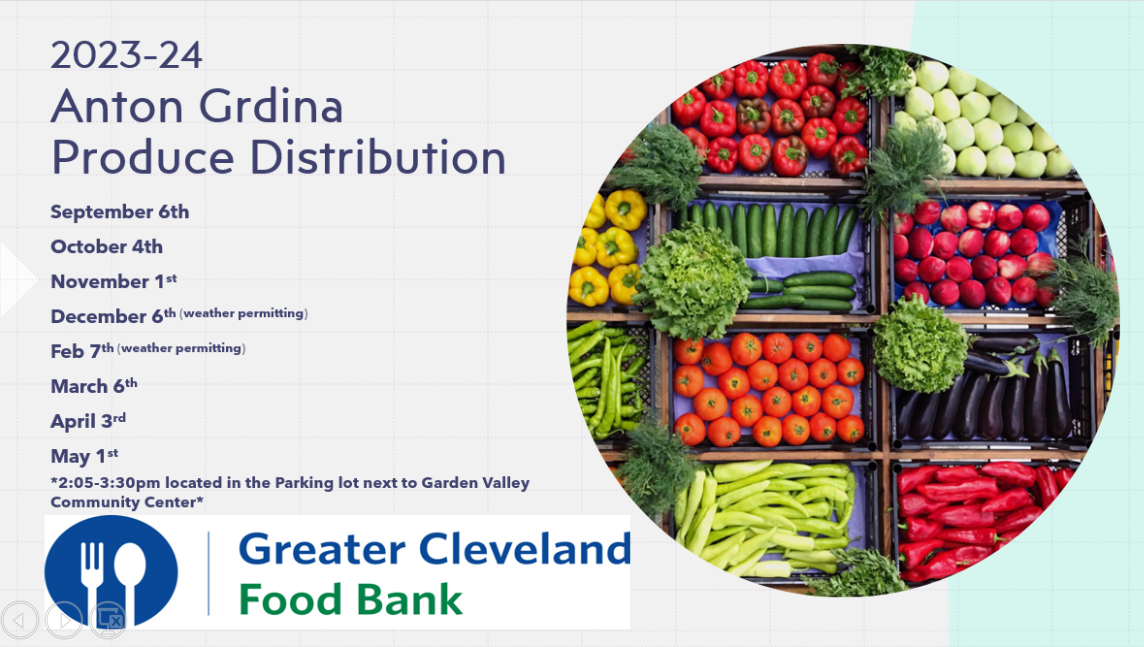 Kids Cafe bagged lunch program, provided by the Cleveland Food Bank, continues to be served M-F from 1 to 2pm.

---

Parents and Families, please check out the resources offered by The Cleveland Public Library, Garden Valley Branch:

---

FATHER'S WALK is Thursday, September 21st at 7:30am!

Please meet on the corner of Port Avenue and East 73rd at 7:15am.

We will have refreshments in the Media Center of Anton Grdina.

Hope To See You All There!
Thank you, CMSD voters, for your continued belief in our scholars.

Sincerely,

The Anton Grdina Family
Our School
Address:

2955 East 71st Street
Cleveland, OH 44104

Phone:
216-838-1150

School Hours:
7:35 a.m. -2:05 p.m.

(Doors open @ 7:15 a.m.)

Expanded Encore Opportunities for Middle School:

2:05 -2:55 p.m.

Principal:

Vassimo Dillard
216-838-1154

Assistant Principal:

Jesse Winston

216-838-1172

Assistant Principal:

Clarence Griffin

216-838-1150

Ward: 5

Network Leader:
Paul Hoover