Welcome to Charles Dickens School!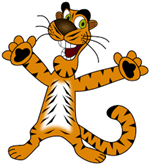 Welcom to the 2018-2019 school year at Charles Dickens. What an amazing honor the Charles Dickens Leadership Team and Teaching Staff get to have your scholars fill the hallways, classrooms, and our hearts this school year. We are eager to have the support of YOU - our amazing Charles Dickens families. This year we have a long hard road ahead of us, our teachers and schoolars are eager to dive into instruction, create joyful classrooms, be intentional about our learning, pratice supporting each other through teamwork and social emotional learning (SEL), all while we pursue our big goals of proving what is possible for our scholars.
We are looking forward to a new school year!
Jocelyn Smith, Principal
jocelyn.smith@clevelandmetroschools.org
Jerlisa Calhoun, Assistant Principal
jerlisa.calhoun@clevelandmetroschools.org
Our Moto: "Every single minute matters, with every single student, every single day."
Our School Vision
Charles Dickens School builds the academic, social, and emotional foundations that students will need to empower a community of learners in thinking, innovating, creating, and preparing students for success in high school, college, and beyond.