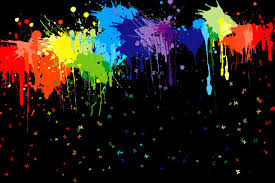 Arts@Harper

The mission of our Arts@Harper program is to spark creativity, improve academic performance and build confidence in our scholars in order to inspire success. Research shows the long-term benefits of arts integration include the development of problem-solving skills, motor skills, language skills and social skills. We strongly believe our partnership with the Center for Arts Inspired Learning, Broadway School of Music and the Arts, along with Disney and other future partnerships, will enhance the education of our scholars.  

What will it look like?


2020-2021 school year:

The Center for Arts Inspired Learning will provide 2 6-week classes for both of our preschool classes. To learn more about CAL Sprouts, please click here. [Virtual option available if needed]

Students will be able to participate in a Disney Musical. Stay tuned for more information on this exciting endeavor this Spring! [Virtual option available if needed]

2021-2022 school year:

This year, we partnered with Broadway School of Music and the Arts to provide high-quality art education and experience for grades PreK-6th. We have 7 teaching artists join us each week to facilitate art lessons that align to our inquiry-based learning model. Building on the foundations of art, emphasis will be on exploration and discovery, problem solving, critical thinking, creativity and innovation. We will host an art show at the end of this school year to showcase our scholar's projects. To learn more about Broadway School of Music and the Arts, click here

Arts@Harper will have a full 24 weeks of CAL Sprouts for each preschool class.

Arts@Harper Programming will include:

CAL Sprouts will be available to both PreK Classes for 24 weeks

Broadway School of Music and the Arts will provide engaging lessons for our scholars in grades PreK-6th

Students will have the opportunity to try out and participate in the Disney musical production.

Plans for the 2022-2023 school year:

Our goal is to bring a grant-funded artist residency to Harper that will allow scholars to permanently impact their school community through the creation of murals around the school and within classrooms. We plan to make the murals at William Rainey Harper all our own through the collaboration process with our school community. The teaching artist will work collaboratively with the art teacher, classroom teachers, and scholars to design and create murals that will reflect the International Baccalaureate ideals, learning, and community that we strive to have here at William Rainey Harper.

Arts@Harper will be fundraising and applying for grants to fund all our arts-related activities.

We hope the Harper community will support us as we work to bring this programming (along with other big plans that we have!) to Harper.