Parent University
College Bus Tours
In Partnership With College Now of Greater Cleveland
---
S
ee the future now... explore the college experience with your scholar.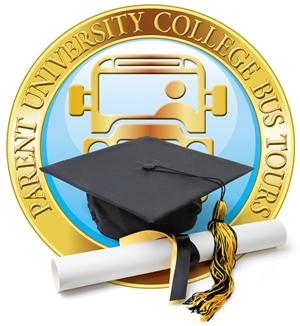 Parent University College Bus tours are an opportunity for families to experience college with their scholars. During the visits, families will meet with admission representatives, take a walking tour of the campus, and speak with current students.
These trips allow families an opportunity to understand their role in their scholar's Post-Secondary education, including applying for financial aid through FASFA, the college admission process, and supports available to scholars while in college to help them succeed and graduate.
Students who attend will receive a field trip notice, which will be turned into the school so that they are "excused" for the day. The trip will not negatively impact their attendance.
P
arent attendance is required for scholar participation
.
(CMSD parents and scholars, grades 8-12 only)
Register for Spring tours by clicking on the links below.
The Bowling Green State University tour is FULL. We are no longer accepting registrations for the waiting list.
This tour is FULL. Please complete registration to be put on the waiting list.
This trip is FULL. Please complete registration to be put on the waiting list
Pictures from past College Tours