PROSPECTIVE CSA FAMILIES: VIRTUAL AUDITIONS-DEADLINE EXTENDED
**We are currently accepting auditions until all seats are filled. Please submit your auditions and complete the CMSD School Choice Portal Application ASAP!**
1.CMSD School Choice Application Portal: https://www.clevelandmetroschools.org/schoolchoice
2. Interview(Must complete for all majors): https://flipgrid.com/a00a7572
3. Arts Audition(choose at least one):
Contact Renee DiBiasio at 216-220-7057 with admissions questions (text messages preferred)
We would like to offer Special Thanks to Our Generous Sponsors & Supporters of the 2021 Festival of New Works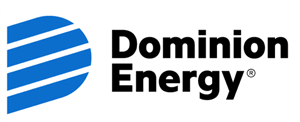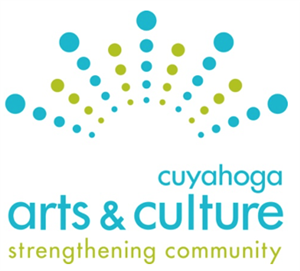 Martha Holden Jennings Foundation
Victor C. Laughlin, M.D, Memorial Foundation Trust
The Meisel Family
David and Inez Myers Foundation, Cleveland, Ohio
Thank you for generous support, reaching CSA's artist scholars and professional local artists. Special thanks is expressed as the CSA Festival of New Works is supported in part by the residents of Cuyahoga County through a public grant from Cuyahoga Arts & Culture. It was also made possible in part by state tax dollars allocated by the Ohio Legislature to the Ohio Arts Council (OAC). The OAC is a state agency that funds and supports quality arts experiences to strengthen Ohio communities culturally, educationally, and economically.
We also thank YOU, for joining us to experience amazing art, created by Cleveland's own talented youth.
Together we celebrate CSA!
View Festival of New Works (or the CSA Pandemic Festival) Student
Performances and Artwork
Click Here to View Theatre Performances
Click Here to View 11th-12th Grade Gallery
Click Here to View 10th Grade Gallery
Click Here to View 9th Grade Gallery
Click Here to View Integrated Arts Showcase
Creative Writing Coming Soon!
Click Here to View Senior Dance Performances
*******************************************************************
COVID SAFETY ANONYMOUS REPORT (USE THIS LINK TO REPORT ANYONE NOT FOLLOWING COVID SAFETY GUIDELINES WHILE AT CSA: COVID SAFETY REPORT
*******************************************************************
Please click here to take the CSA is Turning 40! Engagement Survey!
---
The Cleveland School of the Arts is an arts high school in the Cleveland Metropolitan School District (CMSD), serving students by incorporating the arts into its daily curriculum.
100% of the Class of 2019 graduated
100% of CSA graduates are accepted into higher education institutions
Students participate in the College Credit Plus program and High Tech Academy at Cuyahoga Community College
CSA is recognized by Accelerated Reader leaders for success
Students produce, perform, present, and exhibit their work in annual offerings at the school and in community venues
VIEW THE CSA FAMILY SCHOOL COMPACT and School Parent and Family Engagement Policy HERE: CSA Family School Compact School Parent and Family Engagement Policy