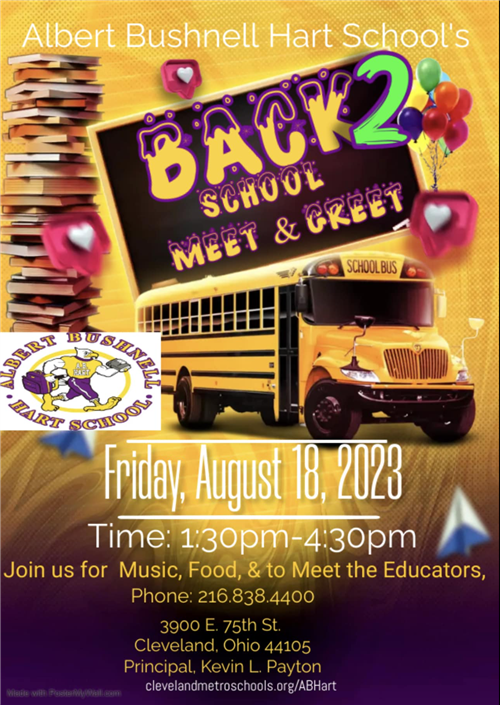 Welcome to Albert Bushnell Hart School of Academics, the home of the Eagles.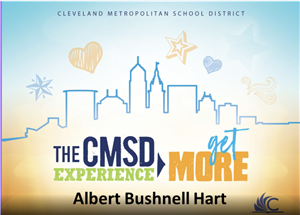 We are located on the southeast side of Cleveland in the Broadway-Slavic Village neighborhood.
There are many great things happening at Hart that make it a safe and quality school to attend:
Our Neighborhood Investment School designation allows the adult leaders in our building to make choices that are the best for our scholars. And, we spend a lot of time working with parents and concerned citizens who want to make a BIG difference in our school.
Many community partners work with us including the Third Federal Foundation, University Settlement and Open Doors Academy.
At A.B Hart School we are playing an important role in The Cleveland Plan, which is reinventing public education in our city and serving as a model of transforming public education in the state of Ohio. Elements of The Cleveland Plan include:
Ensure every child in Cleveland attends a high-quality school and that every neighborhood has a multitude of great schools from which families can choose. ·
Become a district where district and charter schools are held to the highest standards and work in partnership to create dramatic student achievement gains for every child.
The District will provide excellent schools in Cleveland, regardless of provider, and give these schools autonomy over staff and budgets in exchange for high accountability for performance.
The District will create an environment that empowers and values principals and teachers as professionals and makes certain that our students are held to the highest expectations.
To schedule a tour or to enroll your child in our school please call 216-838-4402.