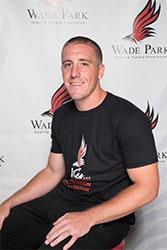 Phone: 216.838.1750
Email:
Degrees and Certifications:
Sean McCue

Sean McCue's teaching career has been aimed towards impacting the overall learning and development of children. He is extremely passionate about making learning fun and enjoyable, as well as creating more well-rounded individuals inside and outside of the classroom. Going into his 4th year of teaching, Mr. McCue's passion and enthusiasm towards learning has greatly benefitted everyone he has been in contact with. Mr. McCue fosters the love of learning and has the ability towards creating a welcoming and comfortable learning environment that students love to be in.

He has a Bachelor of Science and Education Degree in Early Childhood Education, a Master of Education Degree in Reading Literacy, Reading Endorsement License, as well as an International Bachelorette license that focuses on worldwide learning. Mr. McCue and his girlfriend, Sandy, both coach high school soccer. They also just got their first puppy, named Cricket.