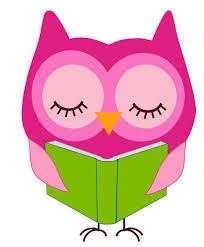 Phone: 2168388950
Email:
Degrees and Certifications:
Ms.

Hall

Greetings WGLA Family,

I would like to welcome you and your Wildflower to the 2023-24 school year and Reading Intervention, Room B100, Wesleyan College! I am Ms. Hall and this is my fourth year as the Reading Intervention teacher at Warner Girls' Leadership Academy (WGLA). This year I will be teaching girls in grades two (2) through eight (8).

As we begin this school year, I hope you and your wildflower are as excited and hopeful to return to school and the learning environment as I am. It is my aim to ensure each girl realizes and reaches her full potential. I understand that a partnership between parents, students, and teacher is a critical element in making this possible and securing a successful school experience, and I am committed to developing that partnership with you and your child.

During my class, your Wildflower will read various grade-level, high-complex texts that cover a range of different topics from both fiction and nonfiction genres. WGLA scholars will also respond in writing to the text(s) through both formal and informal assignments. As Wildflowers have read and written about a particular text, they will have opportunities to participate in meaningful discourse. These discussions will enhance both individual and group understanding and thinking.

Please try and relax and know that we are in this together. As this school year begins, please know that I want to be of assistance to you and your wildflower. If, at any time, you have a concern, please reach out to me and I will try and assist you in the best way possible. Your Wildflower will bring home a class syllabus. This letter contains information that will be useful for my class. Please read over it with your Wildflower and sign and return the last page of the syllabus. Again, I would like to say welcome to the start of a great and successful school year.

Ms. Hall

Welcome to Reading Intervention, Room B100, Wesleyan College!