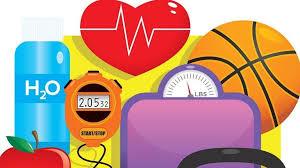 Phone: 2168388950
Email:
Degrees and Certifications:
Mrs.

Shields

Welcome to the 2023-24 school year and Physical Education! My name is LaTrice Shields. This is my 2nd year at WGLA and I will be teaching Physical Education. Studies show that physical fitness improves clear thinking, increases self-confidence, and positively impacts students' performance in school. My goal, at WGLA, is to provide the skills and opportunities for your students to learn and embrace health and fitness for a lifetime. Here are some areas of concentration we will focus on this year:

Locomotor Movements (walk, run, hop, skip, jump, gallop)

Body Awareness (body parts and body shapes)

Spatial Awareness (moving in different directions)

Physical Effort (force, speed; being smooth and in control)

Chasing, Fleeing, Dodging

Manipulative Skills (throw, catch, strike, swing, push, pull)

Body Fitness (heart, lung, muscles)

Jumping and Landing (to different heights and distances, jumping rope)

Rolling, Balancing, and Weight Transfer

Rhythmic Skills ( moving to even and uneven rhythms)

First Tee Program (a beginner golf program)

Self-Assessment (self-knowledge and positive self-talk)

Sportsmanship (building positive attitudes)

Cooperative Skills (working together in groups or with partners)

Using Equipment (bats, balls, and more)

This year, students will learn and refine their skills in the fitness areas listed above. The skills are sequenced through the year with your student's abilities in mind. The overall goal is to help your student learn, experience, and be successful. I define success as accomplishing skills rather than focusing on "winning" and "competition."

Doctor's Notes

If your student needs to be excused from fitness activities, please provide a doctor's note explaining why your student can not participate and a date when the student will be able to rejoin and participate in class.

Athletic Shoes

Your student will need athletic shoes (sneakers, tennis shoes) to participate in activities. They must have a flat bottom (no heel) and the foot must be fully covered. Sandals, Crocs, clogs, dress shoes, boots, and any heeled shoes are not appropriate for class. One way to always have your student prepared is to have an extra pair of athletic shoes kept at school or kept in your student's backpack.

I am here to make a positive impact on your student's life. If you have questions or information that might help me work better with your students, please contact me. I encourage you to come to visit our physical education classroom and meet with me. I am excited about the growth and progress we will make together as a team. Go Wildflowers!