Defining the

Learning Options


While all CMSD staff and students have remained in a Remote Learning environment, CMSD has been actively readying our school facilities and preparing our teachers and school staff for phasing in the Hybrid Learning model as soon as public health conditions enable a safe return to instruction in our school facilities.

As part of that planning, parents and caregivers of CMSD students have been asked to participate in important surveys to indicate your level of comfort and preference for your child's transition from remote to a Hybrid learning model during the public health crisis. We recognize that, even with strict safety protocols in place, some families may opt to keep their children in a remote learning space to ensure consistency during times of change, or as a personal preference based on a variety of factors. It is our plan to respect those choices when assignments are made for your child's return to school.

To inform families of the benefits that exist in CMSD's new Hybrid Learning Model, a side-by-side comparison is below.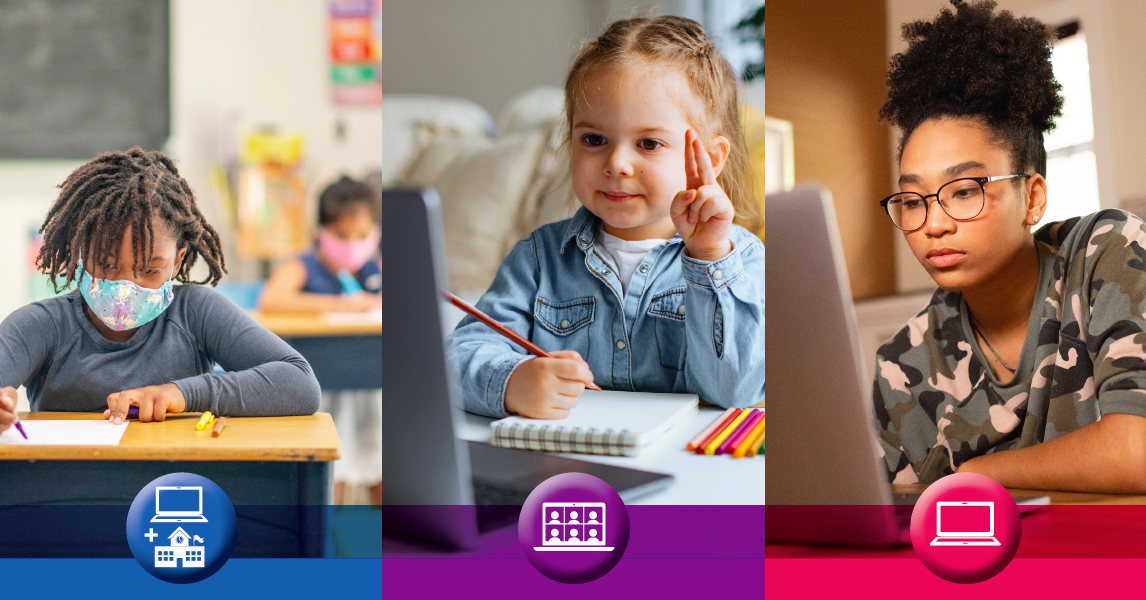 Hybrid: In-person & Remote
enables students and their teachers to be physically present in their classrooms for two days each week—or four days for preschool and select special populations as assigned—with remote instruction and/or independent learning on the other days to complete assignments, work on projects, etc.
Remote Only
enables students who wish to continue their current method of remote learning instruction. This method is for families who prefer to keep their children at home five days each week. Students work with 'live' CMSD teachers and work independently on teacher-directed assignments on scheduled school days.
Virtual Academy
is an online-only learning model for students and families who prefer independence from a structured schedule with the flexibility to access pre-recorded lessons and teacher support when needed to complete the required assignments. Enrollment is for the remainder of the current academic year and not a temporary or intermittent option during remote learning periods.
Click on a topic below to see more details.
Availability of Higher Level Programs

Progress Reports, Report Cards and Accumulated Credits & Promotion

SAY YES Scholarship Eligibility

Special Education Supports

Sports & Extracurricular Activities

Support for English Learners (EL)

Technology & Internet Access

Technology Needed to Access Instruction