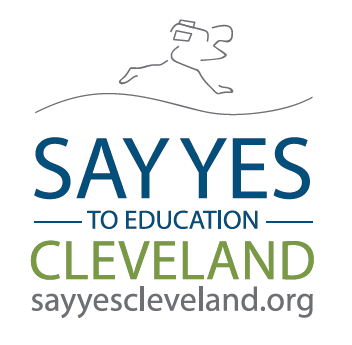 ---
Important Links
---
Postsecondary Planning Surveys
We are asking you the questions in this survey to help us understand the students' strengths and needs. This understanding will help us plan the best services and supports for our students.
---
Resources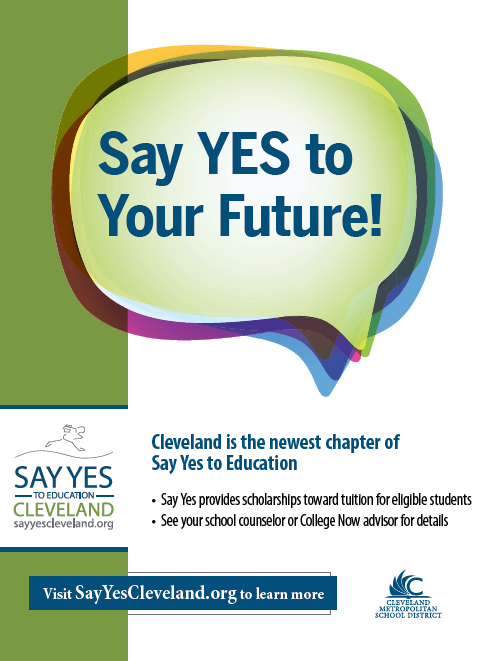 Cleveland is a Say Yes to Education community

Cleveland is one of four Say to Education communities in the United States.

Say Yes Cleveland, launched in 2019, provides CMSD graduates with scholarships that pay up to the full value of tuition, minus federal and state aid, at all public colleges, universities and Pell-eligible job-training programs in Ohio. The scholarships also may be used at more than 100 private colleges and universities across the country.

Say Yes also has placed a family support specialist in every building to organize services, tailored to needs, that help families overcome barriers to success. Examples include mental health counseling, legal assistance and more.

To receive a Say Yes scholarship, students must be continuously enrolled in a District or partner charter high school and live in the District or city of Cleveland from ninth grade until graduation.

For more information on the program, go to SayYesCleveland.org.

Steps to follow

---

Talk to your Counselor/College Now Advisor
Research and Apply to College*

For more information, go to sayyescleveland.org or call 216.454.5400.

---

Starting this year, students must live in the District or the city of Cleveland and be enrolled continuously in a CMSD high school from ninth grade until graduation to be eligible for the Say Yes to Education scholarships.