Return to Headlines
Vol. 7: Ohio Graduation Requirements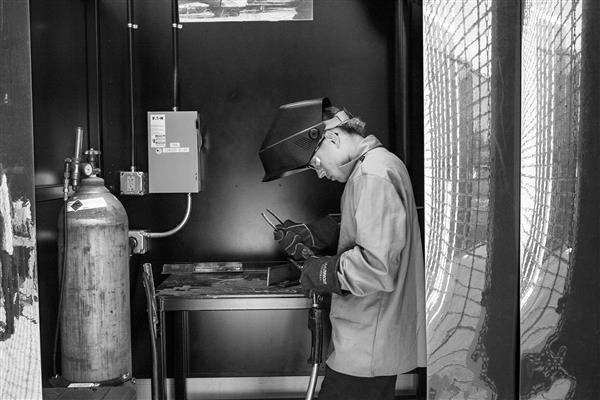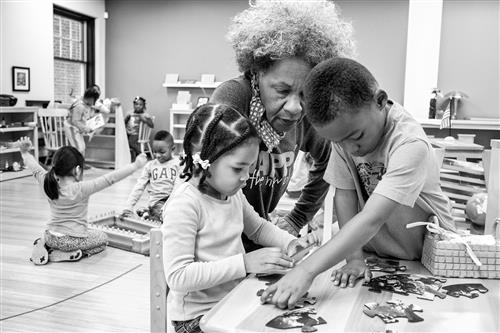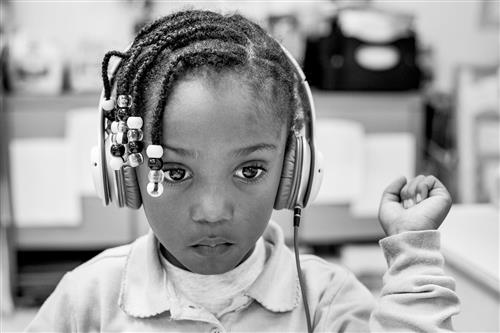 Ohio Graduation Requirements
Happy New Year! 2017 started right where 2016 left off in terms of action around Education Policy. Both the federal and the state branches of government continue to tackle education issues. The US Department of Education released their
final federal regulations
on school accountability for the Every Student Succeeds Act (ESSA) . Meanwhile, Ohio's State Board of Education initiated a review of the graduation requirements for Ohio High School students. As noted in the
previous policy newsletter
, ESSA respects state control over implementation of the law's provisions among which graduation requirements remain a core area. Both the federal and state education departments are promoting rigorous but attainable standards.

The Cleveland Metropolitan School District (CMSD) is already moving in that direction! Our graduation rate has steadily risen by a total of 17% over the past 6 years. This improved graduation rate helped convince voters to overwhelmingly support last November's school levy. CMSD has also decreased college remediation rates by 10%. Simply stated, CMSD is graduating more students and our graduates are more prepared than in the past to enter college and/or the workforce.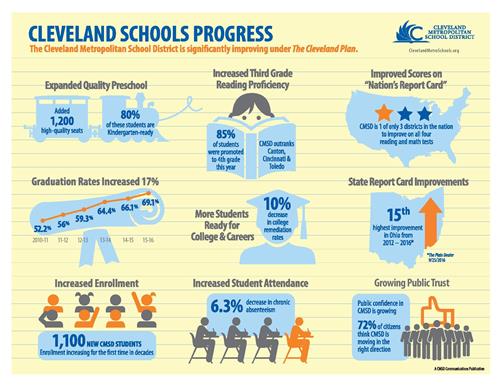 In 2014, the State of Ohio, attempting to increase academic rigor and career options, adopted the current graduation requirements to be fully in effect for the 2017-2018 school year. The new graduation standards allowed students to accumulate points based on proficiency on state tests or permitted students to demonstrate college and career readiness via performance on college entrance and/or career technical exams. In doing so, standards and a point system were set and stated that all graduating students:
1. must accumulate 18 total points from Ohio State Tests (OSTs) with three sub-criteria: four points on English tests, four points on math tests, and six points on science and social studies tests (combined), or
2. must accumulate these 18 total points out of a maximum of 35 possible points
3. may substitute a limited number of OSTs for alternative options (e.g., Advance Placement(AP)/IB Tests, College Credit Plus grades) but these substitutions still create a maximum of 35 possible points
4. are exempted from the entire point system by earning a "remediation free" score on all parts of the ACT or SAT
The State's emphasis of rigorous rules is legitimate; yet, the repeated disruptions in assessments have made it difficult for both students and districts to adjust to the new requirements. Current results indicate a significant proportion of students will not accumulate the points needed to graduate. Unless there is a change, many students will spend 4 years in high school, fail the graduation requirements, and not earn a high school diploma. It is vital to note that this problem impacts high school juniors across Ohio in urban, suburban and rural districts of both high and low ratings. This is a statewide problem.

However, the problems with Ohio's graduation standards go deeper than this. Current standards, while rigorous, do not allow students to accumulate credit for any other college and career worthy work they have completed. One example of the problem is in the subject area of Math. Ohio State Tests currently measure Math proficiency in the subjects of Algebra I and Geometry or via an integrated Math sequence. Students are not permitted to demonstrate career and college readiness through any other means, such as satisfactory grades in Algebra II, Calculus or other advanced math courses such as AP or college credit plus courses. In addition, students earning a remediation free score on Math portions of the ACT or SAT, receive no credit for this achievement unless they also receive remediation in all other subject areas. This rigidity penalizes students taking higher level courses or showing readiness via other methods. Mastery, not a random sample of points, should be the goal toward graduation for all Ohio students.

Consequently, Ohio's State Board of Education late last month resolved to create a work group to explore issues around the high school graduation requirements. The Standards and Graduation Committee has just been established to recommend sensible solutions that are both rigorous AND attainable.

One popular recommendation is to temporarily lower the minimum number points required to graduate down to 15 out of 35, and increase one point per year, until returning to the standard of 18 minimum points by 2021. This gradual transition is more reasonable and allows schools and students more time to transition to the new system. This Committee is required to give a final recommendation by April of 2017.

This is one of the solutions that CMSD recommends. Just as in our advocacy for assessments and graduation requirements in ESSA, CMSD wants graduation requirements that are transparent, rigorous and attainable with graduation pathways that are clear for parents, educators and students to follow. We want to transform our current momentum into efforts toward graduating even more college-ready, career-prepared students. We will be monitoring the progress of the Standards and Graduation Committee to develop and support timely recommendations that achieve the goal of building confident adults who are prepared to reach their full academic and professional potential.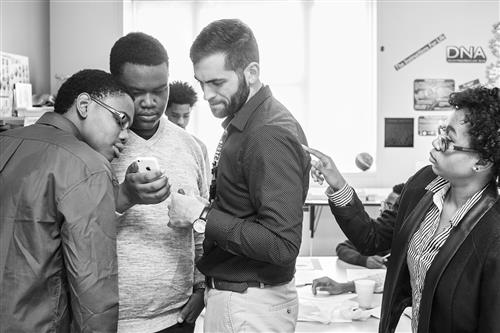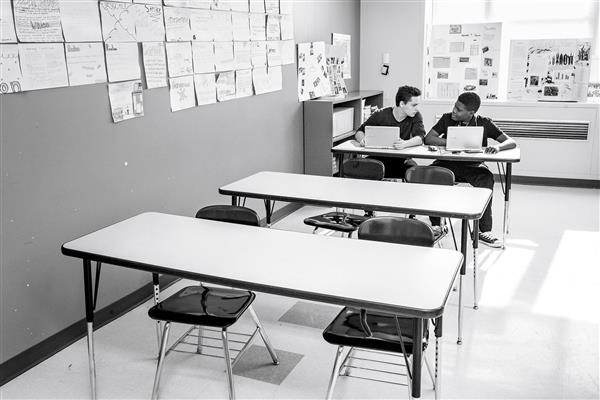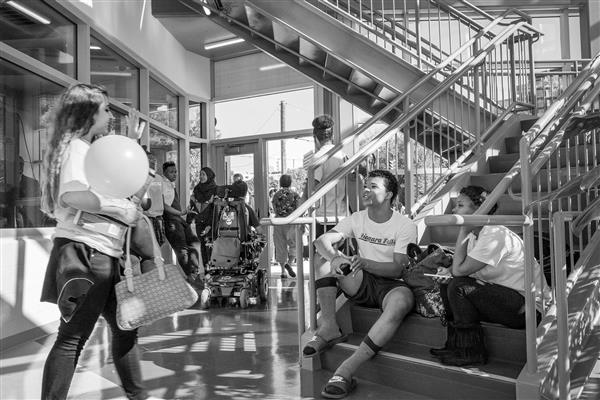 Photos Courtesy of the George Gund Foundation.