Return to Headlines
Vol. 4: Ohio Department of Education Meetings on ESSA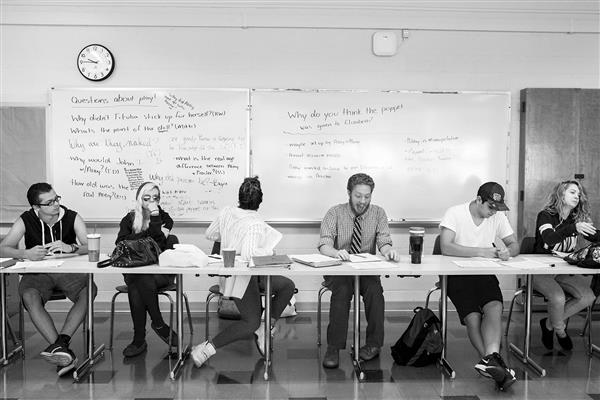 Ohio Department of Education Meetings on ESSA
The Ohio Department of Education (ODE) recently held town hall meetings around the state to get feedback on Ohio's implementation of the Every Student Succeeds Act (ESSA). Educators from Cleveland schools attended several of these town hall meetings to provide our feedback. ODE sent out guiding questions that included a variety of policy issues. Below is a summary of the Cleveland Metropolitan School District's (CMSD) positions on these topics that were shared at town hall meetings.

ODE Question 1: How do you feel about Ohio's current academic standards?

CMSD supports using the current educational standards, which are rigorous and prepare all students for career or college.
ODE Question 2: What is your opinion on the type and frequency of assessments?

CMSD supports using one state assessment for all school districts to ensure transparency and equity. The test must be the same throughout the state in order to ensure comparable measures that are valid.
We also support giving school districts the local control and flexibility needed to determine the amount and type of assessments beyond the one authorized state test. This flexibility helps our educators assess students to provide interventions and to improve their instruction.
CMSD supports providing ACT/SAT for high school students in addition to the required state-wide end of course assessments currently used. CMSD believes it is important to provide a variety of pathways to graduation. Those pathways should also include a career technical option.
ODE Question 3: What is the best way to measure educator effectiveness?
We believe that student growth is an important indicator of educator effectiveness. CMSD supports local control of prioritization of topics for professional development. We support the current teacher and principal evaluation systems due to their increased rigor. We support Cleveland's current teacher evaluation system, which holds teachers to higher standards and give the administration more opportunities to collect evidence to improve instruction and student outcomes.
ODE Question 4: What is the best way to help schools improve and provide student support?
The Cleveland Plan guides our efforts to improve schools. This legislation should be considered our road map on this topic with regards to ESSA. It provides the flexibility over the matter of compliance, gives autonomy to schools and values the CEO's voice in terms of corrective action.
Student supports should also be provided in the local context. What is valuable for Cleveland students is not always the same for everyone in the state. Expertise should be left to local communities and include continued wrap-around services and assistance from a variety of external partners. The state's role should be limited to supporting district efforts to identify and provide evidence-based interventions that aid the whole child.
The town hall meetings end later this month. ODE is still collecting input on education in Ohio and the planned implementation of ESSA,. They have provided a survey on Education in Ohio and you can participate in that survey by clicking
here
.