Return to Headlines
Vol. 19: Zero Tolerance Policy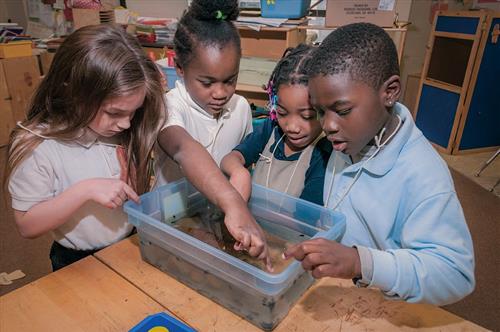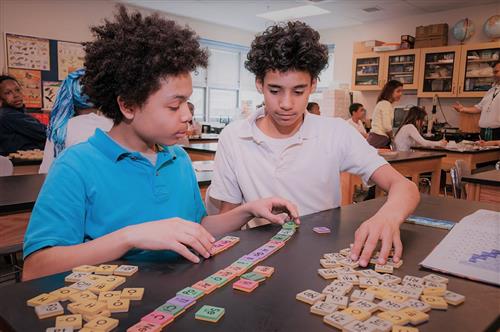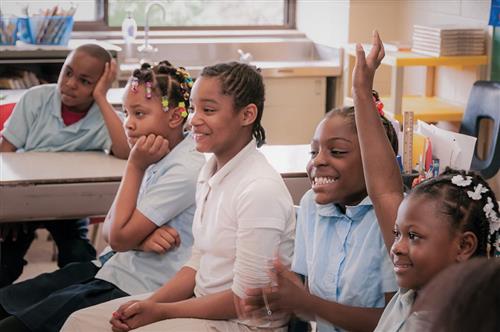 Zero Tolerance Policy: What is It?
Zero tolerance refers to a strict enforcement of student discipline policy that became popular in school districts in the 1990's. It developed in response to general fears about crime and school shootings. The idea was that cracking down on minor infractions prevented more serious student behavior issues prevented from occurring. The rules varied from school to school, but commonly required suspension or expelling students for a wide range of conduct. A student committing a qualifying action could be suspended or expelled automatically without consideration of the context of the action. Zero tolerance policies were intended to make schools safer places to learn however there are many critics to the policies due to the lost instructional time that a suspension creates for scholars.
According to this article from cincinnati.com, up to 36,000 suspensions for elementary school students are issued every year in the state of Ohio. Up to 17,000 of those suspensions are for students in third grade and below. A number of districts outside of Ohio have made efforts in limiting the number of elementary students who are suspended, such as Miami-Dade in Florida eliminating out-of-school suspension in 2015. The state of California outlawed suspension for "willful defiance" for students in third grade and under. Other districts across the country are looking into new ways to minimize the need for students to be punished through out-of-school suspension.
Recently, efforts have been made to increase the amount of time students spend in school by reducing the amount of out-of-school suspensions issued by school districts. These efforts focus on the concept of restorative justice, which aims to keep students in school by building inter-personal relationships between students and staff. There are efforts being considered in the statehouse that would prohibit the suspension of students in grades PreK through grade 3 unless a serious crime occurs.
One way in which restorative justice has been implemented in the Cleveland Metropolitan School District is through the Social Emotional Learning program. This program provides positive behavioral support for students and allows them to develop the skills to recognize and handle their emotions. The program promotes using Planning Centers in lieu of out of school suspensions as a safe, well managed, supportive learning environment to that assist in the prevention of escalating inappropriate behavior by addressing behavioral or emotional issues before they become a crisis. These centers were created with the goal of keeping scholars in school. Each of our CMSD schools houses a Planning Center, or alternative space, within the school to provide a temporary cooling down period as well as provide alternative coping strategies for students to learn and understand their emotions and behaviors. These centers offer students a respectful supervised space to continue instruction inside the school under the supervision of educators trained to support.
As this topic appears in education policy locally and nationally, we at CMSD want to ensure the goal of having every scholar in class every day! That means considering measures in addition to the SEL program and the Planning Centers that support and encourage healthy and positive behaviors.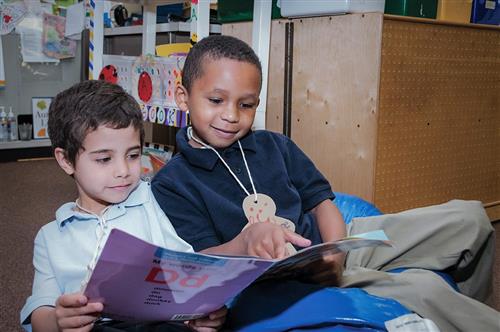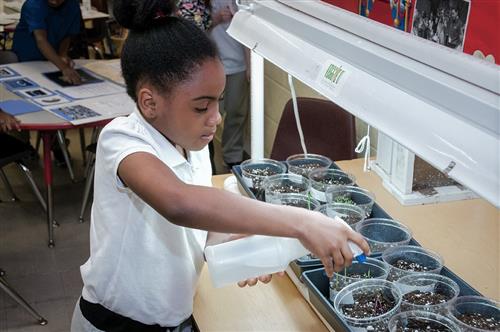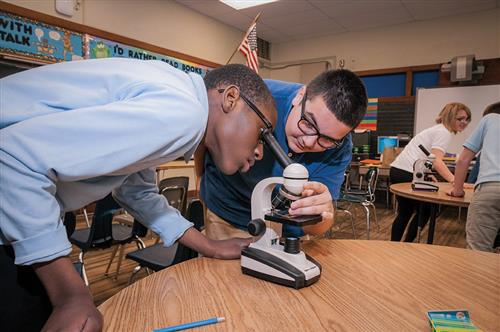 Photos are courtesy of the George Gund Foundation