CMSD and Charter School Sponsorship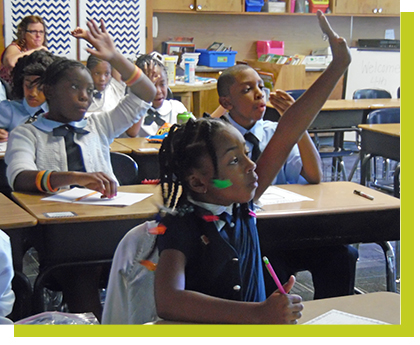 One of the ways CMSD works with high-quality charter schools is as a charter school sponsor, also known as authorizer. Charter school sponsors enter into a contract with the governing board of charter schools. The contract outlines the obligations of both parties.
Sponsors have legal obligations to provide sufficient technical assistance and oversight and monitoring. Sponsors must ensure that the schools meet all legally mandated fiscal, academic, and operational requirements.
CMSD currently sponsors seven charter schools. Four of these are part of the Breakthrough Schools Network. CMSD also sponsors Lakeshore Intergenerational School, Near West Intergenerational School, and Wings Academy 1.
Annual Reports
Applications and Related Resources
For schools seeking Sponsorship

 

For schools seeking renewal
Sample Contracts
Resources for Sponsored Schools
Information and Resources for CMSD-Sponsored Schools
SponsorShip - Our Newsletter