**Please Note: Bistro East is temporarily closed due to COVID-19. We apologize for the inconvenience.**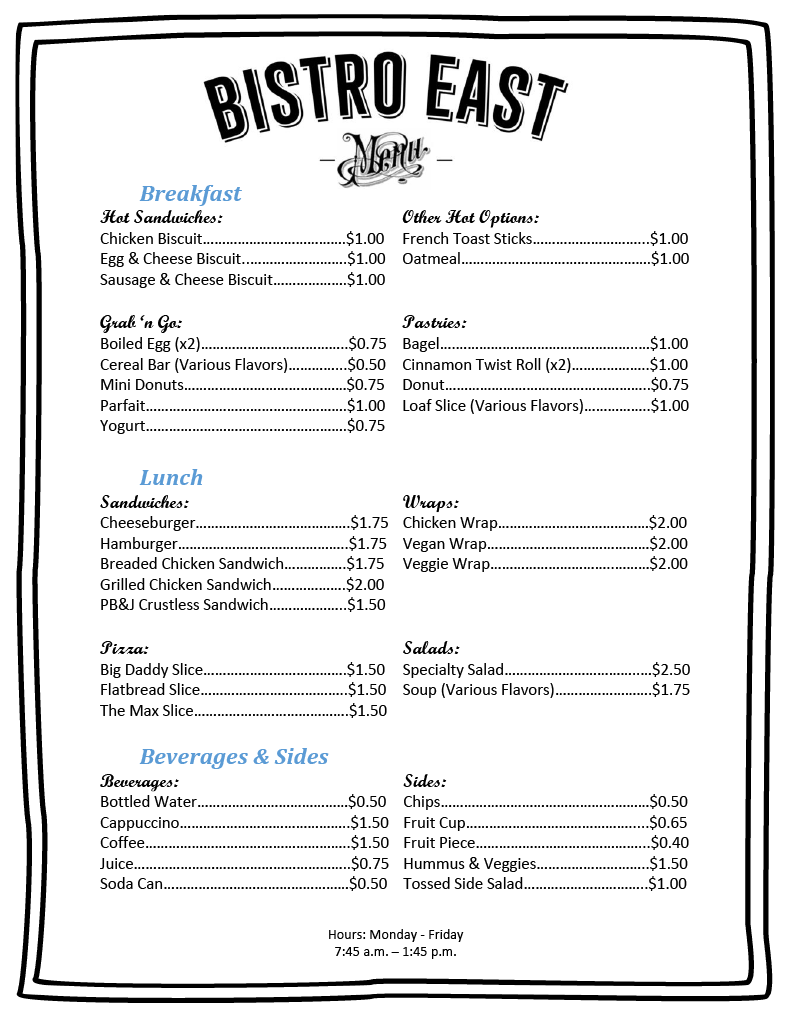 With our Bistro East travel mug, you can save over $130 a year on your twice-daily coffee!

How does it work?

Simple! Whenever you stop by Bistro East for a coffee fix, bring your Bistro East Travel Mug, fill it to the brim, add your coffee fixings and save money at checkout! You will only be charged $1 per refill no matter how many times you visit a day.


Where do I purchase?

The Bistro East Travel Mugs are sold at the cash register station in Bistro East.

How much?

A Bistro East Travel Mug is $20.