Return to Headlines
From Cafeteria to Classroom: Make learning connections with CMSD School Nutrition in October
From Cafeteria to Classroom: Make learning connections with CMSD School Nutrition in October
It's finally fall! This year, CMSD School Nutrition is providing educators across the district with resources to connect what scholars are eating in the cafeteria to what they are learning in the classroom. Each month, we will highlight special meal days, holidays, and birthdays featured on our menus. We'll also include food facts to help educators engage with students about positive nutrition.
---
What's on the Menu?
Celebrations
Check out our curriculum tie-in and contests for National School Lunch Week here.
Halloween Treat at Lunch on October 29th
Writing (Grades 1-4, Writing Standards- Text Types and Purposes): Discuss with students what a Vegetarian diet is and the foods that are part of it. Information on vegetarian diets can be found here. Have students write about how the foods they eat are similar and different to a vegetarian diet.
Teachers, submit your scholars' writing to allison.thirion@clevelandmetroschools.org for a chance for your class to win a visit from our district executive chef and dietitian and a smoothie party for your class! One class will be chosen for the month of October. Please include grade level and name of school when submitting writing.
---
Birthday Buzz: Celia Cruz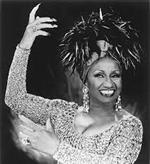 Known as the "Queen of Salsa," Celia Cruz was a Cuban American singer and one of the most popular Latin artists of the 20th century.
Biography: Celia Cruz was born in Havana, Cuba in 1925. After she graduated high school, she won a singing contest. This inspired her to become a singer. Celia began singing with many groups in Cuba. The group Sonora Matancera chose her to be their lead singer in 1950. This was her big break! Celia toured the world with the group for 15 years. After, she became a solo artist. Celia recorded 37 albums during her career. Celia won the National Endowment for the Arts in 1994. This is the top award granted by the United States to an artist.
Reading tie-in (Grades K-3, Content Strand: Government): Celia Cruz is one of many incredible Latina role models. Read Courageous History Makers: 11 Women from Latin America that Changed the World written by Naibe Reynoso, illustrated by Jone Leal, and translated by Gabriella Alderman. This book tells the stories of 11 women who made history in science, sports, the arts, journalism, politics, and more. The book is written in both Spanish and English. Biographies are told through rhyming couplets.
Physical Education tie-in (Grades 3-5): Dancing is a great way to incorporate daily exercise into our scholars' lives, and it's fun! This salsa dance goes to "Better When I'm Dancin'" by Megan Trainor, find the steps here.
---
Food Facts!
Fact: October is Farm to School Month! CMSD School Nutrition uses Ohio-grown apples and milk from Ohio cows on the menu.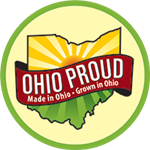 Knowing where your food comes from is powerful. Farm to School programs connect students to healthy, locally-produced foods. Farm to School also strengthens local economies.
Eating local foods has many benefits. Local food is often fresher and seasonal since it doesn't have to travel as far. Eating locally made foods also helps the environment.
Farm to School programs also promotes school gardening. Gardening can provide students with hands-on learning opportunities while increasing environmental awareness. Many CMSD schools currently have school gardens.
Science tie-in (Grades K-8, Scientific inquiry and process): Can you regrow a plant using food scraps? Have students explore how plants can be grown using food scraps. Discuss with students fruits and vegetables they enjoy eating and how they think those foods may be grown. Have students hypothesize which food scraps will be able to regrow. Plan the food scraps, and have students track the growth process over 2 weeks. A full lesson plan can be found here.
Social Studies tie-in (Grades K-5, Geography Strand-Human Systems and Places and Regions, Economics Strand- Production and Consumption): Have scholars discuss, research, and write about how farming and local food production impact geography and the economy. Topics could include: goods and services used in the process of getting food from farm to table, jobs people hold in the farming and food production industry, what foods are grown in Ohio, what food companies and farms are located in Ohio, cultural foods that students enjoy.
---
About the Author: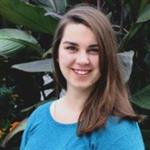 Alli Thirion is the Cleveland Metropolitan School District Dietitian. Alli is one of the many people who create our school menus. She also works with students with special dietary needs to make sure they have safe school meals. Alli's favorite vegetable is broccoli, and her favorite fruit is plums.